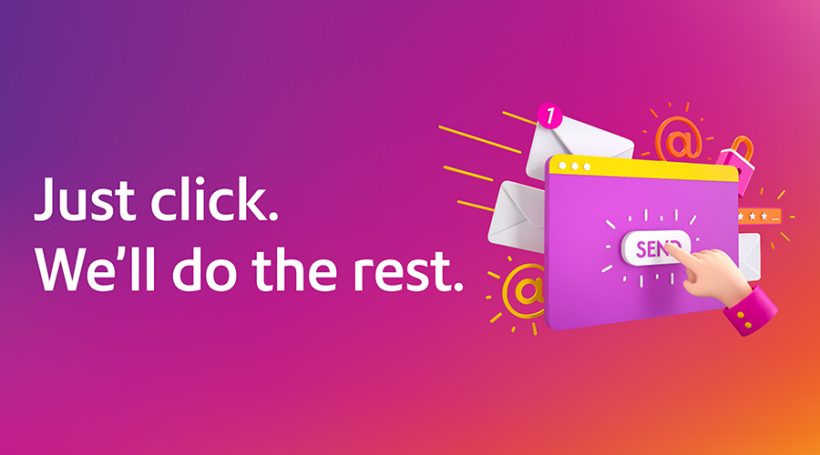 Hybrid Mail
Our hybrid mail solution allows organisations to securely send documents, outbound mail, and letters of all types for physical print, production and mailing, or for digital delivery, via an easy-to-use print driver. It offers unparalleled ease of use, so you can be ready to send your first piece of mail in hours.
Automate Your Mailing
How does Hybrid Mail work?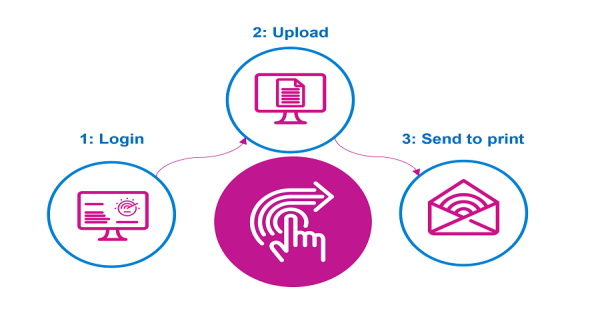 We know your in-house process can be time consuming with many manual steps which can be prone to error. 
We can automate your manual and legacy processes to send your most important documents both physically and digitally, all you need to do is follow three basic steps: 
 1: Login to your secure print driver portal and select a template
 2: Select and upload documents that you would like to be printed and posted
 3: Simply send to print and your letter will safely be delivered by An Post
 It's that easy.
Automate your mailing now
Upload documents for print and post
Sending processes are automated for faster processing
Get started in minutes
Subscription based pricing means no upfront costs
How does Hybrid Mail save us money?
It's simple & easy to use and with a low subscription making business justification that much more straight forward​. Find out how much you could save
Potential Savings per annum
How much does it cost to implement and are there any ongoing costs?
Hybrid Mail is designed to meet the needs and budgets of small, medium and large businesses.
A single monthly subscription
No set up fees***
Item level tracking in real-time
2D bar coding verification
Preferential postage rates from 99c per letter****** / 2-3 day delivery
Send print and postage from €1.24 per letter inclusive of paper, envelope, print and processing****

GDPR compliant

Web portal submission
Document submission type: Word and PDF
Fully encrypted using Amazon web services

What are the main benefits of Hybrid Mail?
Ease of use, easy to get started
Automate processes to save costs
Data security with item level integrity
Hybrid Mail is a great outsourcing option for all of these reasons
Full Outsourcing
Businesses that are sending regular mailings and simply do not want to invest in the equipment and staff necessary to do it the right way.
Hybrid
Regular mailings that occur quarterly, bi-annually, or annually where a businesses mail volume significantly increases for only a short period.
Business Continuity
For organisations that want to be ready for software, printer, or hardware interruptions. Hybrid Mail offers a fully hot-swappable on demand mail center for fast disaster recovery.
What are the drawbacks?
There aren't any! Securely send letters and digital documents for physical print, production, and mailing via a pre-installed Pitney Bowes PC print driver, a dedicated file folder, or a web portal.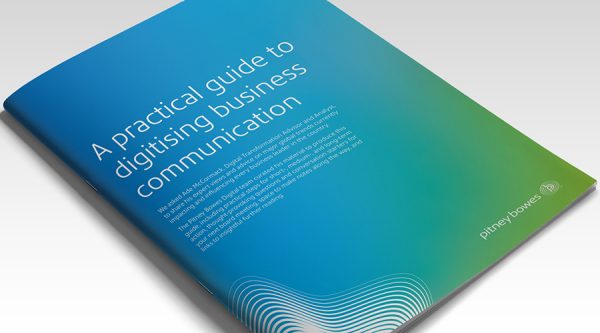 Digital Transformation Strategy
Our guide is full of advice and practical steps to ensure your business is ready for the digital future.
Learn how to handle your mail and incoming documents with the right kind of digital mailroom platform in place.
Download the guide
*Across paper, printer consumables, envelopes and postage. Savings could be more or less depending upon the complexity of the mailing required.
**Savings are approximate and subject to change:
• 20% potential savings calculated on mailing 5000 standard letters with An Post franking costs at €6,250. With Pitney Bowes Hybrid Mail, it's €4,950. Saving a substantial €1,300, around 20%* of your postage costs.
***Subject to a minimum 2-year term for Hybrid Mail.
****1 sheet, 100 gsm mono simplex inserted into a C5 envelope via 2–3-day delivery.
*****Additional savings will also be achieved dependent upon your operating costs across staff handling, paper, printer consumables, envelopes. We will help you to choose the correct solution for your needs.
******C5 envelopes containing up to ten sheets of paper can be processed.