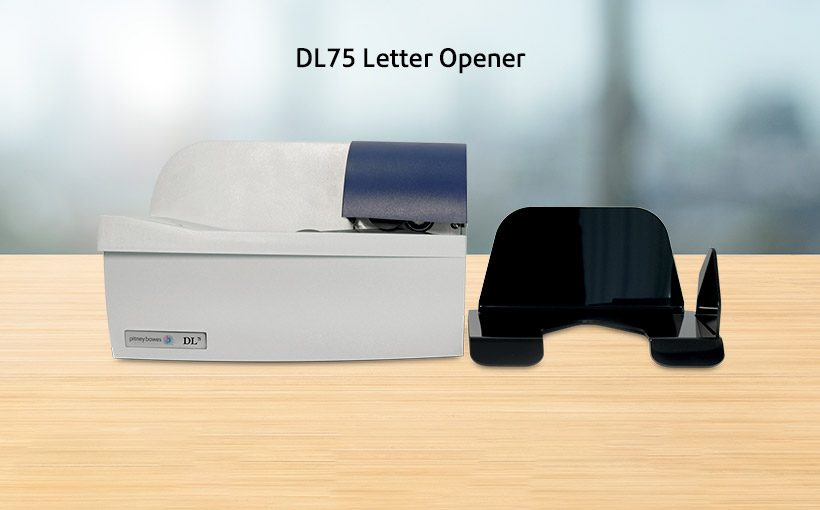 DL & Omation Series Letter Openers
Make short work of opening all types of mail with helpful counters, ergonomic workflows and operator comfort, to ensure you are getting the most for your business. Our range of letter openers makes an incision across the top of each envelope, which means there is no waste produced and removes the risk of paper jams from envelope off cuts – so if you're in a hurry you won't be delayed. 

Contact us
Minimal waste with efficient cutting technology removes a narrow strip on the envelopes from 0.25-10mm thick.
Simple to operate that even inexperienced staff can easily use it.
Designed to offer optimum levels of operator comfort, convenience and productivity.
The small incision across the top of each envelope removes the risk of paper jams.
Process large volumes of mail with greater speed, efficiency and ease.
Meet the Product Range
We have a solution built for your needs.

DL75
Opens up to 300 envelopes per minute. Cutting device is securely housed inside, so your employees are safe and protected at all times.
View brochure

DL250
Operates at up to 420 envelopes per minute. No need to pre-sort envelopes sizes as comes with automatic feed adjustment.
View brochure

Omation DL211
Open up to 400 envelopes a minute with mixed mail thicknesses and sizes. Advanced milling technology opens envelopes completely, edge to edge.