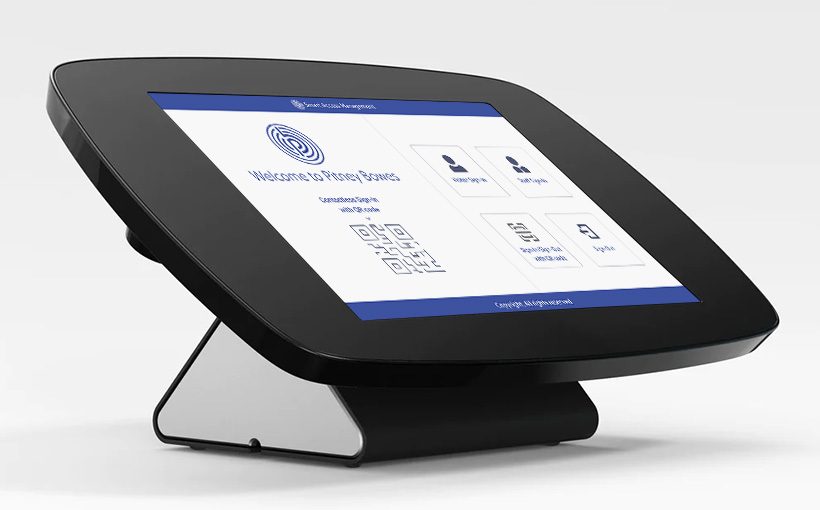 Self-Service Reception Kiosks
Our contactless reception sign in systems are widely versatile across multiple sectors and environments, from Office reception areas to high-security offices, manufacturing sites to healthcare. In each industry, the SAM reception kiosks promote efficiency and increased security.

Start free trial
Complete visitor kiosk system, customised for you
Expertise in the field, intuitive design, and unrivalled specification. Designed and built in the United Kingdom.
Both Pitney Bowes Smart Access Management® Kiosk Countertop and Kiosk models are full integral units with 12.4" display screens.​
Pitney Bowes ​Smart Access Management® Countertop comes in a 10.5" display screen with supporting scanner and printer.​