Degausser solution for Secure Data Destruction with proper Audit trail and compliance, NSA listed.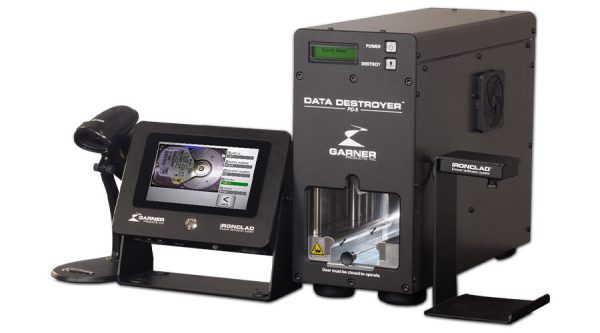 Erasing Data is fast and easy with Degausser Solution
Degaussing erases data from a magnetic disk or a storage device of personal computer. A degausser can completely erase all audio video and data signals from magnetic storage media, magnetic media tapes, HDDs, SSDs securely with proper audit trail and compliance, a NSA listed degaussing solution.
Pitney Bowes, in association with Garner and Beijing Heshengda Information Security Technology Co. Ltd. (HSD) delivers the wide range of degaussers. Now, you can erase data permanently and irrevocably in a matter of seconds.
Request more information
Meet the Product Range
We have a solution built for your needs and budget
Get the results your business wants.
Why Pitney Bowes?
Innovations to help you streamline and grow your business

Over 100 years of innovation
We have over 100 years of experience delivering innovations that help clients navigate this complex and always evolving world.
More than 1.5 million clients
That's how many small and medium businesses across the world we help communicate to their clients, fulfil orders while enhancing productivity, improving mail delivery and optimising postage spend.
Trusted partner
We understand companies want tools and partners that have experience in the business world and find hybrid solutions to move them forward in the digital space. We help businesses to do this simply, efficiently and cost-effectively.