What can we help you with?
Account & Meter Support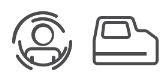 ---
anz.contactus@pb.com


13 23 63
Mon - Fri, 8am - 5pm (Ex. Public Holiday)
Domestic & Global Shipping

---
Note, the Global Shipping Program (GSP) is administered out of the United States. Please direct GSP enquiries to eBay directly or check the global website here.
To request further information on any of our eCommerce products or services, contact the Global eCommerce Sales Team.