Understandably unmatched
Built by Pitney Bowes, the mailstation2 offers the top quality and durability expected from the inventors of the postage meter.
The mailstation2 digital postage meter lets you quickly and accurately weigh, send and track postcards, letters and packages without ever leaving your office. Easy-to-use digital connectivity means you can download postage to your meter anytime 24/7 and eliminate the hassle of stamps and trips to the post office.
Simple to use interface - Take care of your mail in no time with the easy-to-use interface. Plus, get updates and postage rate downloads in seconds.
Built-in scale - Calculate exact postage for any size mail, from letters to packages, using built-in scale options up to 5lbs.
Efficiency - Able to eliminate trips to the post office, this desktop system can handle up to 100 letters and/or 25 packages a month.
Fast printer - Print postage, custom logos and messages directly onto envelopes or labels, allowing you to create your own marketing campaigns in-house.
Get your first 2 months free when you sign up*
<! -- Full Width Banner --> <! -- Half Width Banner -->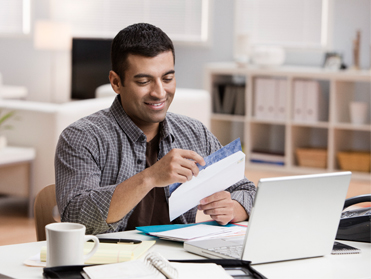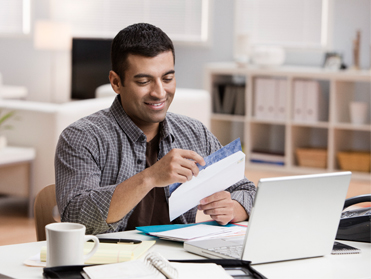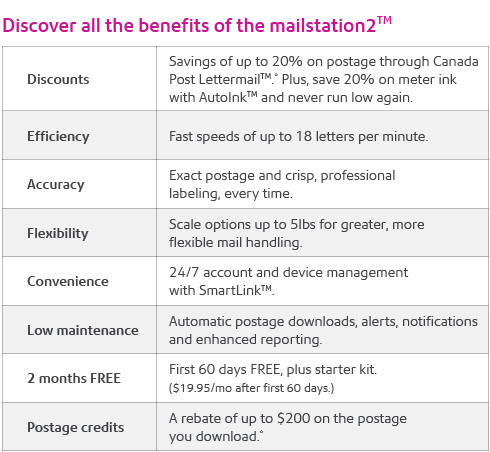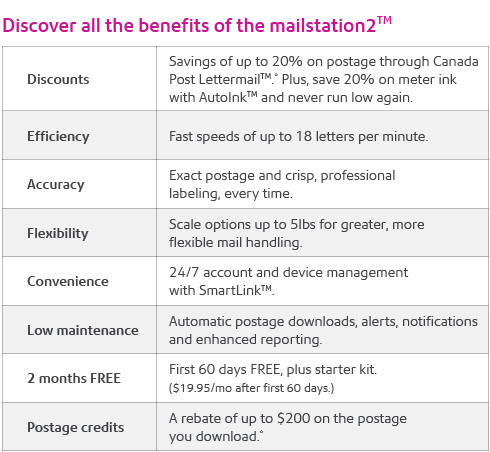 *Offer is only valid for new Pitney Bowes meter customers. Pitney Bowes will provide new meter customers with a 50% credit on initial postage downloads, up to a maximum of $200 (excludes applicable taxes). The postage credit will be applied through a PitneyWorks® account upon activation of a new meter with minimum rental of 14 months. On initial postage downloads, you will receive a 50% credit on the amount downloaded, up to a maximum of $200. The additional postage credit is only valid during the rental of a Pitney Bowes postage meter and cannot be transferred or refunded.