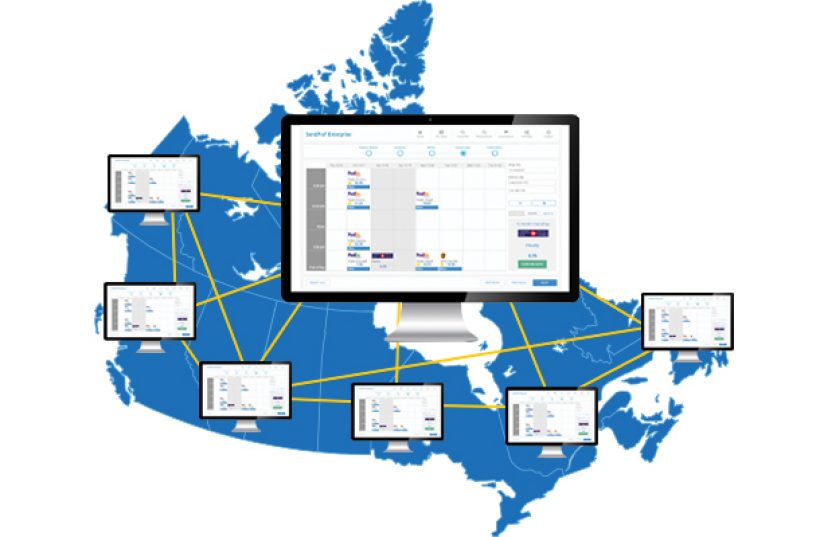 SendPro® Enterprise
Cloud software solutions for larger businesses
SendPro®Enterprise empowers shipping across all locations, departments and your agile remote workforce, while giving leaders the visibility and control to maintain compliance and manage costs.

Speak to a Specialist
Enable employees to send packages, parcels or documents no matter their location.
Cost capture leadership tool to view all carrier activity and costs in one location.
Multi-Carrier* rate shopping tool.
Scalable to support 1,000s of users and activity.

*carriers include, Canada Post, Purolator, FedEx, UPS, regional, local and same day delivery carriers.

SendPro Enterprise Product Resources
JD Power recognizes Pitney Bowes
Pitney Bowes has been recognized by J.D. Power for providing "An Outstanding Customer Service Experience" for its Assisted Technical Support. Learn More.