Access Additional Global Shipping Carriers Through Our Shipping Software
In addition to Canada Post, UPS, Purolator, and FedEx, other shipping carriers like GLS, ICS and more can be leveraged through PitneyShip®.
Additional shipping carriers to choose from
Founded in 1968, GLS has grown from a single-car courier to a North American shipping powerhouse, handling over 80,000 daily shipments. Acquiring Dicom in 2018 expanded their reach, catering to diverse industries with tailored parcel, freight, and logistics services. From regional to cross-border, GLS adapts to B2B and B2C needs, making them a trusted and comprehensive shipping partner across North America.
Canpar is one of the prominent shipping companies in Canada widely recognized for its expansive network comprising 62 delivery hubs spread across the country. Their specialization lies in offering reliable and efficient domestic ground shipping services, as well as expedited options from major cities like Montreal, Toronto, and Vancouver to destinations in the US.
Established in 1978, ICS Courier has risen as a leading B2B and B2C shipping provider in Canada. Their network offers state-of-the-art tracking and diverse delivery options to create catered small business shipping services. With over 1,000 dedicated employees, we ensure secure shipments. The ICS Advantage includes meticulous manual handling to prevent damage, fixed routes for efficient planning, and drivers who understand your needs. As part of TFI International, a transportation leader, we enjoy scale benefits and synergies.
Loomis Express stands out as a Canadian shipping partner, providing a diverse range of Domestic and Export services that cater to a wide spectrum of shipping needs. Their extensive reach spans both the local and global spheres, making it possible for them to deliver packages to addresses across Canada and over 220 countries worldwide. This comprehensive coverage showcases their commitment to ensuring packages reach their intended destinations, be it close to home or in far-off corners of the world. It's this dedication to reaching every corner of the map that truly sets Loomis Express apart.
DHL is an American-founded German logistics company providing courier, package delivery and express mail service, delivering over 1.8 billion parcels per year. For fast dependable service, ship your heavier freight internationally with DHL Express. Whether you're importing or exporting, let DHL Express do all the heavy lifting. We'll take care of everything, from initial pickup to final delivery. Fast, door-to-door, courier delivered. Time definite delivery to 220+ countries.
FAQs
How does GLS ensure efficient deliveries within North America?
GLS, with its extensive growth and acquisition of Dicom, has positioned itself as a reliable and comprehensive shipping partner. Their focus spans from regional operations to cross-border services. With Dicom's integration, GLS leverages one of Canada's most extensive regional parcel networks, providing prompt transit speeds, flexible pickup times, and early morning deliveries. This operational synergy, combined with their diverse service offerings, solidifies GLS as a trusted choice for efficient shipping solutions in North America.
Does Canpar do overnight to the US?
If you're seeking a shipping solution for regular packages to the US, Canpar's "Canpar Overnight" service stands out, providing swift deliveries within 1-6 business days. Canpar is a go-to choose for individuals and businesses seeking versatile shipping options within Canada and beyond.
Does ICS have any sustainability initiatives?
Sustainability is central to their mission, as they are introducing electric vehicles, optimizing routes, and exploring alternative fuels. All their shipping materials are recyclable. By choosing ICS, you embrace responsible shipping and contribute to a greener future.
Is Saturday delivery available with Loomis Express?
Yes, they offer domestic Saturday delivery and pickup service to and from select cities and postal codes in Canada. An additional charge of $23.00 per shipment will apply.
What is LTL freight shipping?
Less than truckload freight shipping (LTL) is used for the transportation of small freight or when freight doesn't require the use of an entire trailer. This shipping method can be used when freight weighs between 150 and 15,000 pounds. When shipping LTL, the shipper pays for the portion of a standard truck trailer their freight occupies, while other shippers and their shipments fill the unoccupied space.
Does Canpar require a signature for delivery?
No, no signature is needed.
Is pick up/drop off available with ICS?
Can I send fragile shipments with Loomis?
To ensure your fragile shipments are handled with care, clearly indicate "FRAGILE" on the waybill or Bill of Lading. No claim against fragile shipments will be entertained unless the description on the waybill or Bill of Lading clearly indicates fragile. This service is subject to an additional fee of 50% of the standard shipping rate.
No matter your business size, we have a multicarrier shipping solution for you: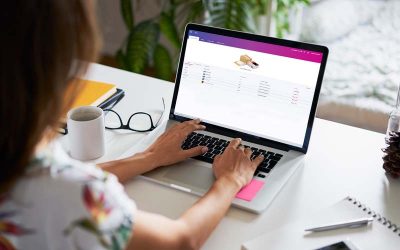 For home, office and small business sending
Designed to save you time and money by simplifying all your shipping and mailing from packages to large envelopes and letters. It's the quick and easy way to ship from your office, home or on-the-go.
PitneyShip®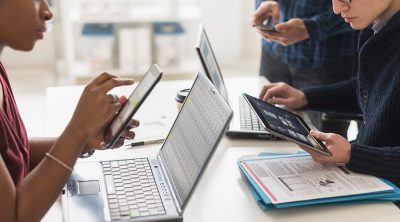 For multi-users/multi-locations organizations
Access to all major carriers and discounted rates, PitneyShip® Pro shipping and mailing solution gives you visibility and control of your sending activity across all locations, departments and workforces.
PitneyShip® Pro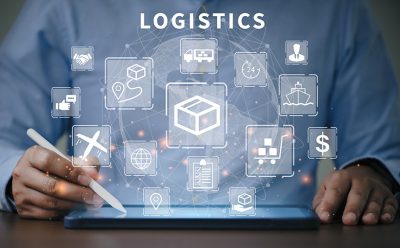 For Fulfilment Shipping
For large organizations needing customized workflows, integrations, business rules, visibility and control of all shipping and mailing operations.
SendPro® Enterprise