Pitney Bowes Lease Invoice Explained
Learn more about your leasing charges by reviewing your lease invoice or statement.
Charges related to your leased equipment are billed according to the terms of your contract. Each invoice represents charges for the current billing period only.
Select the image below to view a sample of a Lease invoice structure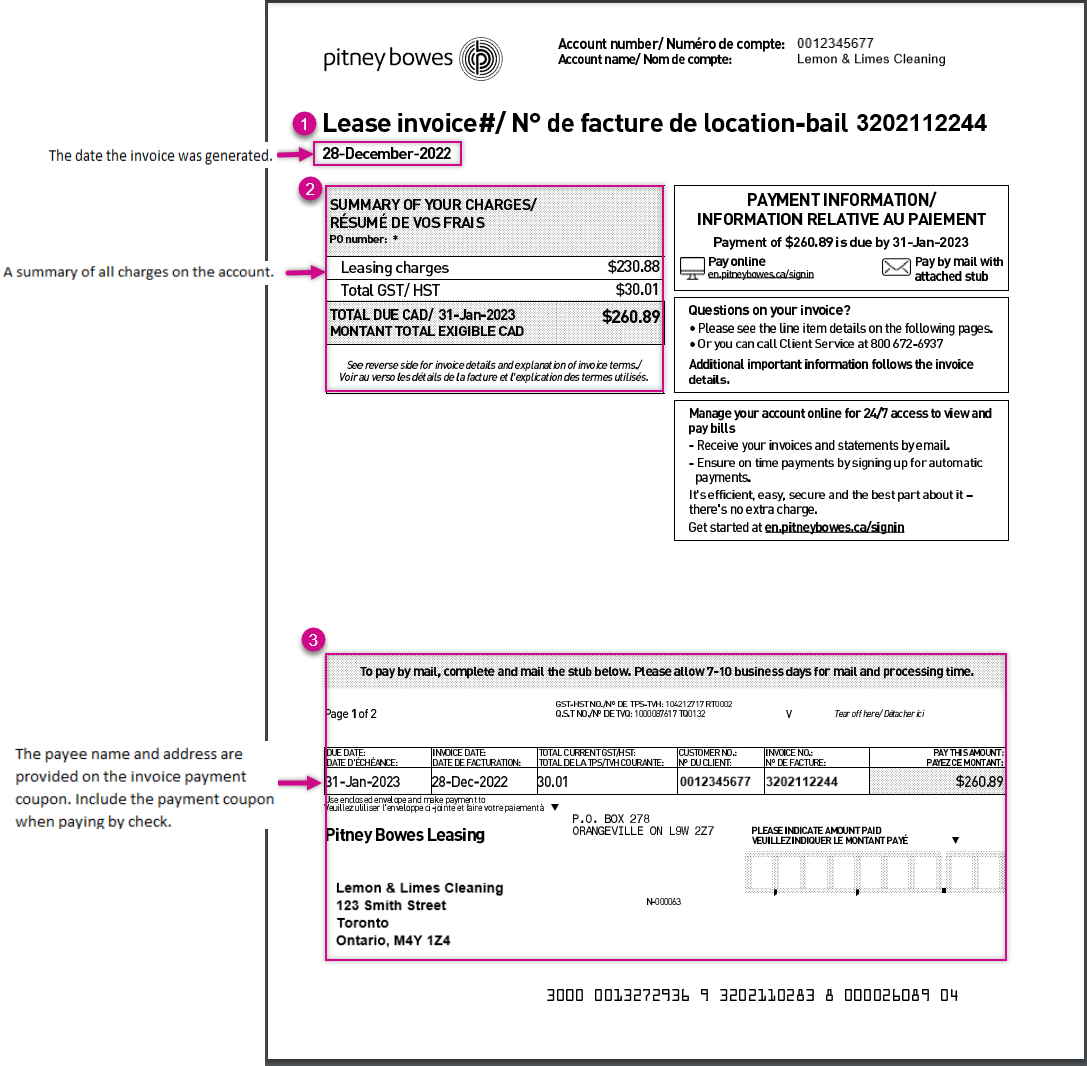 Lease Invoice Items Explained 
Equipment Service Agreement: Charge relating to the service / Maintenance contract. The level of cover is explained in your Terms & Conditions. 
ValueMAX: Cover against loss, damage, theft, etc. For more information see ValueMAX explained. 
SoftGuard: Soft-Guard® and software subscriptions cover postal and carrier rate updates to your mailing and shipping systems.
Payment Terms 
UPDATED: 17 February 2023