Pitney Bowes Inc invoice explained
An explanation of Pitney Bowes Inc invoices for rental, service and consumable charges.
Charges relating to rental, service and consumable charges are billed to a Pitney Bowes Inc account. Open the image below to view a sample of a Pitney Bowes Inc invoice structure.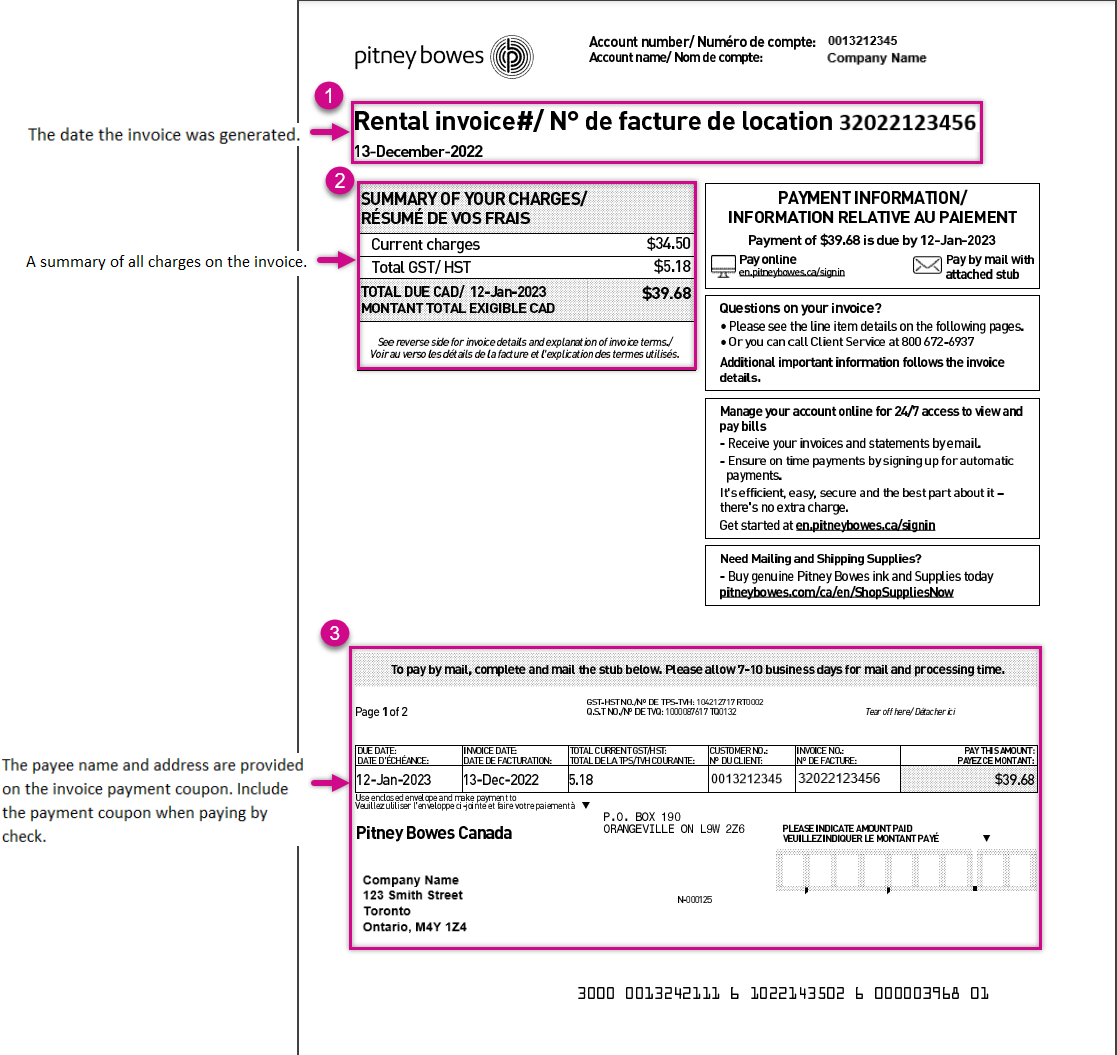 Invoice Items Explained
Rental: Invoices for the rental of equipment. 

💡Tip: Invoice frequency is determined by your contract. View the Details of your Charges to locate your contract number and any serial numbers under the contract. 

Supplies: Charges relating to ink cartridges, labels, toner etc. 

💡Tip: View the Details of Your Charges section for information on the order number or shipping location.

Service/Maintenance: Charges relating to the maintenance/service contract associated with the account. 

💡Tip: The first line of the description will determine what level of service cover is on the account. View the contract Terms & Conditions for more information.

Chargeable Service Call Out:  Service call-outs will be charged for accounts that hold no service agreement or for call-outs not covered under the current service agreement. Travel, Labour, and Parts will be chargeable. 

💡Tip: If a charge is applicable for a service call-out, this will be advised prior to the engineer attending the site. 
Payment Terms and Details
UPDATED: 31 July 2023