Manage your products online at your convenience from Your Account.
Key features:
Fast and simple ways to sort, view and export your products
1. Sort your product list by Product Name, Company name, Account Number, or City and Province.
2. Our Filter will quickly get you right to the product you need.
3. Download your entire product list as a CSV or XLS file.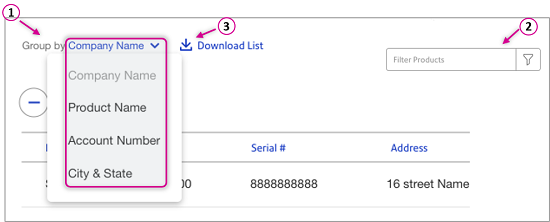 Immediate display of product alerts and connectivity
4. Instant visibility to product Alerts and Statuses.

5. See a snapshot of key product details with the Quick View window.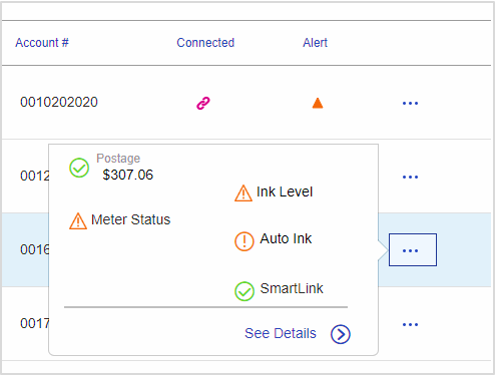 6. See complete product information by clicking it within the list.
Access everything you need to know about your product in one place.
Expanded Product view shows you all the key details for what is currently happening on a single page. No extra clicks necessary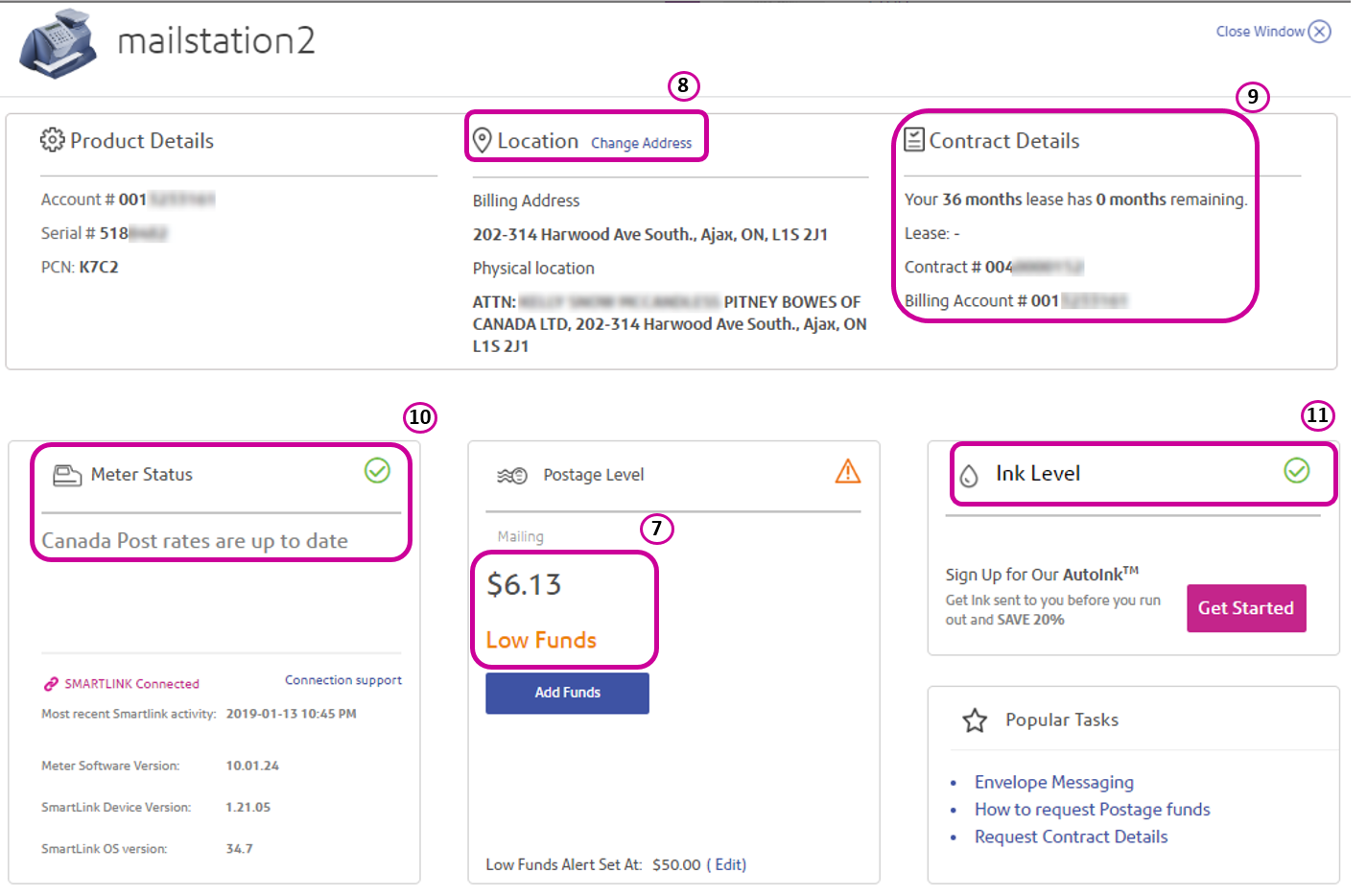 7. Add postage funds
8. Change address
9. Check contract details
10. Verify postal rates are up-to-date
11. Check your ink level