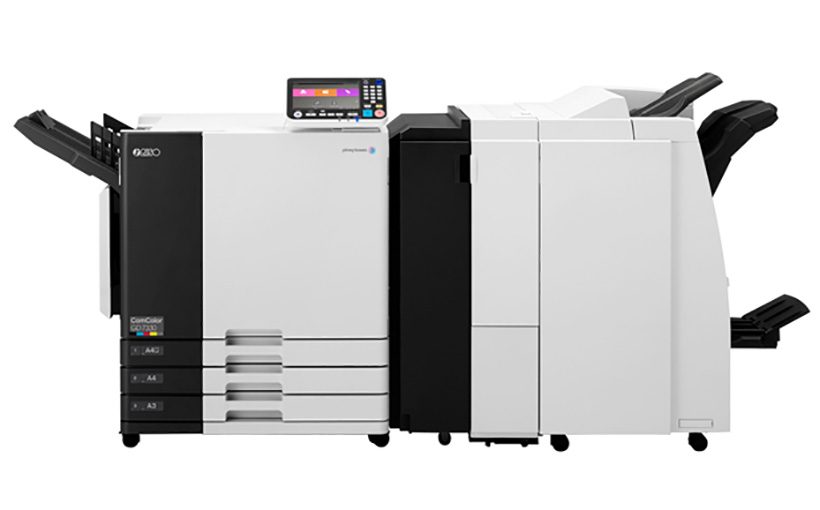 RISO ComColor® GL Inkjet Printers
Your important high-volume customer communications should not be delayed by printer downtime or waiting for paper to cool. That's why Pitney Bowes partnered with RISO to deliver the ComColor® GL series printers. Our world-class inkjet solutions combined with a new Fiery® RIP, improve the productivity of your print, while making your end-to-end mailing process faster and more efficient.
ComColor GL printers feature high-speed inkjet printing technology designed to prevent paper curl and reduce paper jams typically experienced from traditional toner-based printers. With a ComColor GL, your customer communications can be sent immediately to mail finishing equipment, which vastly reduces production times and improves the speed of sending your critical customer communications.
*High-capacity feeder and stacker are optional accessories.

Request More Information
Put your high-volume print and mail production process on the fast track with dependable high-speed inkjet printing.

Heatless printing uses less energy and keeps printing equipment running smoothly even for high-volume runs.
Ultra-fast print speeds up to 160 pages per minute for simplex and duplex printing to boost productivity.
Inkjet technology means no static or paper curl for dependable production through the mail finishing process.
Specially formulated 5-colour oil-based ink prints dry and is fade-resistant and water-resistant for high-quality output.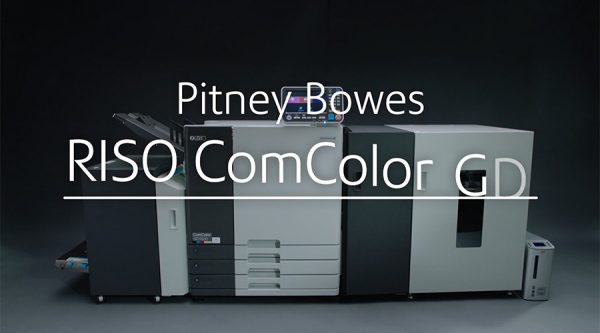 Inkjet printing technology increases speed and reduces downtime in your high-volume print production process.
"This is the first machine that makes variable data colour printing affordable and practical. We could not run the business without the ComColor Printer."
- President, Commercial Print and Mail Services Firm
Specifications of both RISO ComColor® GL Inkjet Printer Models GL9730 & GL7430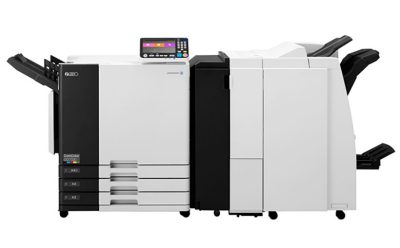 Simplex: Up to 165ppm
Duplex: Up to 82 sheets / min
2,500 sheets (1000 Standard Tray
, 500 sheet drawer x 3)
Black: 600 x 600 dpi
CMYG: 300 x 300 dpi
12 3/8" X 21 19/32"
(314 mm × 548 mm)
Simplex: 12-lb bond to
56-lb bond (46 gsm to 210 gsm)
Simplex: Up to 140ppm
Duplex: Up to 70 sheets / min
2,500 sheets (1000 Standard Tray,
500 sheet drawer x 3)
Black: 600 x 600 dpi
CMYG: 300 x 300 dpi
12 3/8" X 21 19/32"
(314 mm × 548 mm)
Simplex: 12-lb bond to
56-lb bond (46 gsm to 210 gsm)