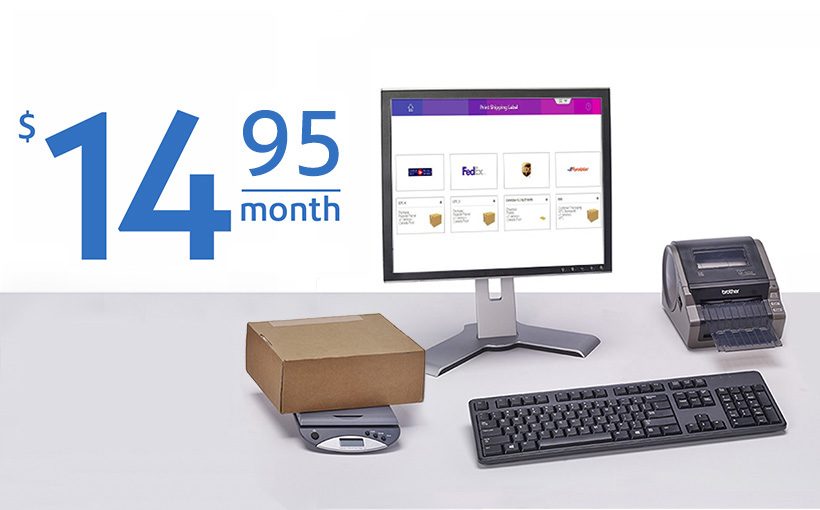 Ship like a pro with SendPro® Online shipping software
Meet the online shipping software that saves time and money.
Compare rates across carriers, buy postage and print shipping labels online, schedule pickups and track packages—all from your office, home or on-the-go.
Designed to simplify sending packages, large envelopes, and letters for Home, Office and Small Businesses.
Contact us
Already a SendPro customer?
*Scale and printer are not included.

Turn your desk into an online shipping station
Access Anywhere
Compare shipping rates
Print shipping labels
Ship & track packages
A smarter, simpler, more economical way to ship
Best Match recommendation tool to choose the right carrier
Save and gain greater visibility over all your shipping spend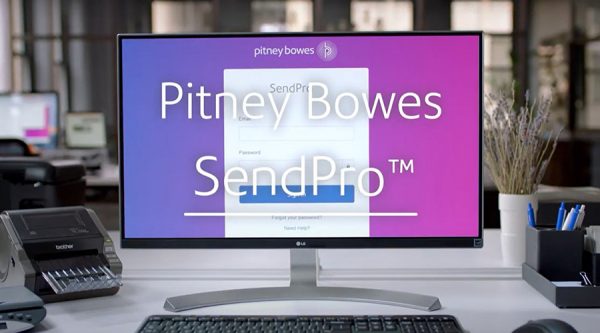 See how we simplify shipping online
Eliminate trips to the post office and other shipping carrier stores. SendPro Online is ideal for:
Printing shipping labels.
Sending important, time-sensitive documents.
Shipping packages and boxes across all major carriers: Canada Post, Purolator, UPS® and FedEx®
No more package drop-offs. Take care of all your shipping needs online without leaving your home or office
Frequently Asked Questions
Ninety percent of Fortune 500 companies rely on Pitney Bowes shipping and mailing technologies. Our SendPro solutions deliver those same enterprise levels of innovation and reliability in shipping software designed and priced specifically for small businesses and home-based shippers.
Yes, you need access to a printer to print shipping labels. Any desktop inkjet or laser printer will do. If you don't have a printer of your own, you can purchase one and we do recommend the thermal label printer offers within our Desktop SendKit or Networked SendKit.
Nope! All that you need to get started printing your own shipping labels online with a SendPro solution is a standard letter-sized (8.5" x 11") sheet of paper. For added convenience and a more professional look you can use adhesive labels, as long as they're the right size and compatible with whatever printer you're using.
Yes, it does. With SendPro Online you don't need to worry about tracking and applying the most current shipping rates. Our shipping software automatically updates to reflect any postal rate increases.
When you sign up for SendPro Online Multi- Carrier, you instantly have access to great discounts up to 68%** on UPS shipping rates and avoid some common surcharges, even through peak season.
These discounts are normally only offered to high-volume shippers, but with SendPro Online there is no minimum volume requirement needed.
SendPro Online Multi-Carrier allows you to compare UPS rates against Canada Post, Purolator and FedEx rates.
Find the right solution for your business

Explore mailstation2 with SendPro® Online

Discover SendPro® C Lite
Find out more about SendPro Enterprise
*Offer valid for one new SendPro Online account.
**Discounts off UPS daily rates. Rates are limited to shipping from Canada only. Rates and any applicable discounts are subject to change at any time without notice.
*** Access to Canada Post, Purolator, UPS and FexEx shipping rates with SendPro Multi-Carrier subscription.