Seven common mistakes in shipping rate negotiations – and how to avoid them
These days the rule that "what goes up must come down" doesn't seem to apply to shipping rates.
With five to seven percent annual rate increases "on average" now normal, most companies are looking for ways to reduce their shipping expense without compromising the customer experience.
One way to decrease these costs is to negotiate shipping rates with carriers. However, many businesses don't do this. Pitney Bowes recently conducted a survey of more than 200 shipping and mailing decision makers from mid-size to large organizations. Over two-thirds say they don't negotiate custom shipping rates with carriers. The reason? Many don't think they have sufficient volume to negotiate shipping rates. The fact is, you don't have to be a Fortune 500 corporation to bargain with carriers. Even small businesses that regularly ship a predictable volume of parcels can realize meaningful savings.
Ready to negotiate? This article will discuss seven common mistakes that shippers make when negotiating so you can avoid them and bargain from a position of power.
Mistake #1: Failure to negotiate shipping rates
Mistake #2: Not incorporating shipping spend into operating cost reduction programs or goals
Mistake #3: Not bringing the right data to rate negotiation meetings or no data at all
Mistake #4: Negotiating without a strategy
Mistake #5: Ignoring accessorial fees
Mistake #6: Negotiating shipping rates with only one carrier
Mistake #7: Not negotiating rates because shipping costs are passed onto customers
Mistake #1: Failure to negotiate shipping rates
You may think that shipping rates are set in stone. In fact, like many other businesses, carriers expect some pushback on their rates. We've all heard a friend brag that they paid less than the sticker price for their new car. The same holds true with shipping. Shipping your Express package to San Diego may cost $258, while your competitor pays only $196. It's negotiation that makes the difference. But surprisingly few companies make the effort because they don't know how much they're spending as an organization.
Shipping spend can be hard to quantify. Although most companies manage other purchases like telecom services and office supplies, shipping is not usually centralized. Instead, different departments and locations all have separate carrier accounts. Without linkage to a master account, it's difficult to know how much is being spent, let alone identify opportunities for savings throughout your organization.
Mistake #2: Not incorporating shipping spend into operating cost reduction programs or goals
In these days of tight budgets and slow growth, many companies are implementing cost reduction programs to reduce operating expenses. If your organization has a goal to decrease operating costs by 20 percent, this goal should include reducing your shipping costs. Make it a policy to review shipping invoices for possible errors or overcharges, set shipping budgets for various departments or locations, verify addresses and pay invoices on time to avoid hefty late payment fees. It's also smart to look at ways to adjust internal policies to minimize use of expensive express services, and review product packaging with an eye to lowering the cost to ship.
Mistake #3: Not bringing the right data to rate negotiation meetings or no data at all
One of the biggest mistakes companies make is not bringing any data at all to rate negotiation meetings. Allowing carriers to bring all the data sets the tone for the meeting which will come from their perspectives. Companies should always bring their own data to rate negotiation meetings after analyzing it for savings opportunities and costs they can negotiate.
To negotiate effectively, you need leverage. Detailed data maximizes your leverage in shipping rate negotiations. That means looking at your shipping data from across the organization and breaking out that information by carrier and service level to detail the package volume, package size and weight. Capture any extra fees carriers may charge for overnight and peak delivery, fuel surcharges, address correction and even residential delivery. It's also valuable to have data on carrier performance. You can use documentation of any delays or missing packages to help negotiate better contract terms. Carrier data is available from their websites, however it's important to note that carriers only keep data for 6 months. On the other hand, if you have multi-carrier shipping software, you can also access activity data from your software in some cases up to 7 years depending upon the software provider.
Before you begin negotiations, it helps to have a good idea of what your competitors are paying for shipping, and what discounts they are using. You can get this information by joining industry associations, networking with peers who aren't direct competitors or with some good old-fashioned detective work. Competitor and industry benchmark data gives you a realistic idea of the kind of concessions you can expect from your carrier and puts you in a stronger position to negotiate.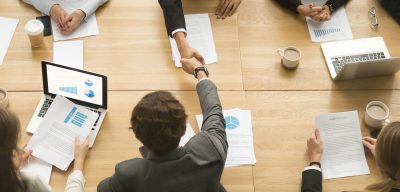 Mistake #4: Negotiating without a strategy
You can analyze the data you collect to develop an accurate shipping profile for your company. This profile will help you to 1). understand exactly how any rate or fee increases will affect your bottom line, and 2). fine-tune an effective negotiation strategy. It's important to know what you want to achieve before you enter shipping rate negotiations. For example, you might agree to use a carrier's services exclusively in exchange for a lower base rate. Or if you are being hit with a lot of DIM charges, you can request a different divisor. Without a specific goal or goals, you might be tempted to accept an offer that seems attractive but has little real value for your organization. It's best to negotiate where most of your spend lies. For instance, if you are shipping a lot of overnight, this is where you need to focus your negotiation efforts as a starting point.
Mistake #5: Ignoring accessorial fees
Surcharges and accessorial fees typically add up to 25-30 percent of shipping expenses. These may include surcharges for residential delivery or delivery to ZIP codes designated as either "extended" or "remote" and charges for additional handling due to weight, package size or shape. Common fees include charges for address correction, signature confirmation of delivery, and weekend or holiday delivery.
Surcharges and fees have been increasing even faster than base shipping rates. What's more, carriers have been imposing them more often: for example, adding more ZIP codes to their extended and remote area delivery surcharge lists.
Negotiating surcharges and fees can save your company a great deal of money because carriers can be flexible in how they are imposed. If you ship primarily to residential addresses, you might decide to ask your carrier to reduce that fee. If you do most of your shipping during the holiday season, consider requesting a waiver of the demand surcharge.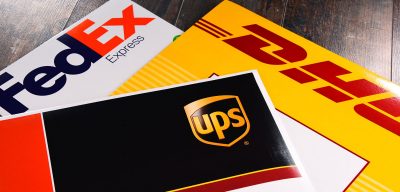 Mistake #6: Negotiating shipping rates with only one carrier

Negotiating with multiple carriers is a good idea because it gives you additional leverage. If one carrier won't budge on a particular charge, another may. Make them compete with each other for your business. Plus, negotiating with every carrier you use increases your opportunities for savings. You can identify which carrier offers the better discounted rate for each service level, and tailor your shipping policies accordingly.
Mistake #7: Not negotiating rates because shipping costs are passed onto customers
Simply passing rate increases along to your customers may be the most serious mistake you can make. Whether the customer pays the cost of shipping directly or you build shipping costs into your product pricing, you should still keep the rates as low as possible.
Why? Survey after survey makes it clear that online shoppers are extremely sensitive to shipping costs. Research indicates that more than half of a shopper's in-cart decisions are based on shipping cost. In fact, consumers overwhelmingly prefer free shipping, but in order to offer it you must either charge more for your products (and risk losing the sale to a lower priced competitor) or accept lower margins and lower profits. Charging customers for shipping is not without risk, as almost half will abandon their cart if they think the shipping charges are too high. So, no matter which shipping strategy you choose, negotiating lower rates will help you to compete for new business and keep current customers happy.
Analytics: the key to productive shipping rate negotiations
Shipping data is complex, difficult to manage and hard to understand. Manual processes and spreadsheets aren't up to the task. But modern analytics tools make it easy to consolidate and visualize your data so you can put it to work for your organization.
When you transform raw shipping data into knowledge, you gain the power to identify trends, reduce costs and optimize your shipping operations. That's exactly what Pitney Analytics is designed to do. It gives you detailed visibility on usage, spend, classes used by each carrier and be broken out by location, product and users across your organization—all in one user-friendly dashboard—and provides the insights you need for effective shipping rate negotiations.