The Importance of Summer Learning
Access to strong summer enrichment programs for young students can make all the difference.
Access to strong summer enrichment programs for young students can make all the difference.  Through our support for literacy and education, we partner with leading nonprofits working to combat summer learning loss, an issue that disproportionately impacts students from underserved school districts.  One of our partners, Horizons National leads an experienced network of high-quality, evidence-based education and youth development programs specifically designed to support the learning recovery of K-12 students.
Lorna Smith, CEO of Horizon's National recently discussed the issues of summer learning and how Horizons works to ensure all students have the opportunity to succeed. Here is an excerpt:  
1. What are the short- and long-term effects of summer learning loss?
Summer learning loss, or the "Summer Slide," is one of the most persistent challenges contributing to national literacy rates and high school dropouts. In the short term, students who do not experience enrichment during the summer may lose up to 2 months in academic skills. This loss shows that many students start school in the fall behind their peers and that teachers spend months re-teaching content from the previous school year to help students catch up. In addition, summer learning loss is cumulative over time. A student who consistently does not experience opportunities for summer learning may be left 2.5 to 3 years behind their peers in academic skills and without the many other social, emotional, and mental health benefits that out-of-school education can provide. These factors significantly contribute to chronic absenteeism, behavior challenges, mental health crises, student dropout rates, and teacher burn-out.
2. How does Horizons National address this important issue to support students who need help?
Horizons National supports a growing national network of 74 out-of-school learning and enrichment programs designed to help prevent cumulative learning loss. Horizons programs bring students back year after year, from kindergarten through high school, for six weeks in the summer and year-round out-of-school tutoring, celebrations, and connections. Each student experiences high-quality academics infused with social-emotional learning, field trips and cultural experiences, health & wellness activities, community-building, and learning to swim – and it works. Horizons students consistently gain 6-10 weeks of grade equivalence in their reading and math skills during each summer session, effectively reversing the Summer Slide and sending students back to school feeling confident and prepared for the year. To help our sites deliver a positive student experience, Horizons National provides:
Staff professional development.
Program guidance and materials.
Centralized data collection.
Board of Director training.
Additionally, Horizons National is continually building new partnerships with education institutions and school districts to expand our Network of programs so that more students can benefit from long-term participation in this transformative program.
3. What was the impact of the pandemic on learning loss and social and emotional issues for students?
The pandemic has had significant negative impacts on students in various ways, many of which continue to emerge as young people head into their fourth consecutive school year impacted by COVID. Remote learning during the pandemic has not been equal, and many students and families cannot access the support they need when schools are closed. This crisis affects academics, socialization, safety, meals, and everything students expect from a school. These challenges have exacerbated the gaps in opportunity already affecting students from historically marginalized communities who typically experience more significant summer learning loss. Many students are experiencing what is now called the COVID Slide: an erosion of academic, social, and emotional skills due to disrupted schooling caused by the pandemic, particularly for students in communities most affected by school closures. Since the pandemic onset, Horizons programs have reported needing to reinforce essential communication and classroom skills, more challenges with student behavior, additional training in trauma-informed teaching skills, and the need for other mental health counselors on staff to support students of all ages.  
4. How has this period impacted how you support students?
Horizons has always been about supporting the whole child, and that approach is what was precisely needed during the pandemic. During the first few months of COVID and school closures, Horizons programs were directly in touch with each student's family. We ensured they had everything for a successful remote learning experience, including donating wi-fi routers and digital devices. In the summer of 2020, Horizons programs operated virtually but also helped families with meal security since students did not have access to the typical breakfast, lunch, and snack Horizons provides throughout the summer. Many Horizons sites partnered with local stores and farms to provide grocery gift cards and produce boxes – an offering that has continued at many programs to this day. Mental health support for students has also increased, and affiliates have brought in professional counselors and social workers for classroom and one-on-one sessions. There has been a heightened focus on the importance of social-emotional learning and its positive impact on student growth. Horizons National continues to partner with the Yale Center for Emotional Intelligence and their RULER program to train Horizons teachers on social-emotional learning in the classroom and community.
5. Can you share some stories from this summer at Horizons?
There's nothing like summer at Horizons to help students feel ready for school! From strengthening their reading and math skills and experimenting in STEM to building new friendships and exploring their communities, the past few months have been full of learning, confidence, and joy!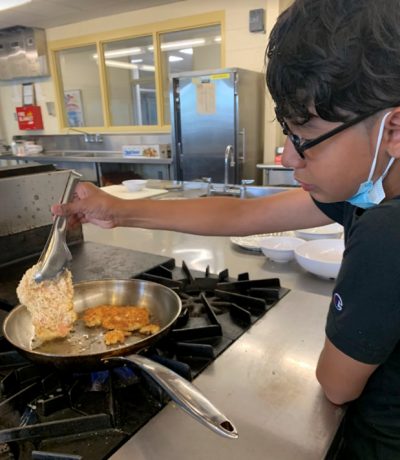 Students at Horizons at Norwalk Community College (CT) tested their skills in the kitchen! In classes led by the head of the college's Culinary Arts Department, students practiced different cooking techniques and learned new recipes. "I really enjoyed learning a new recipe and I will try [vegetable pasta salad] at home with my mom," one 6th grader shared.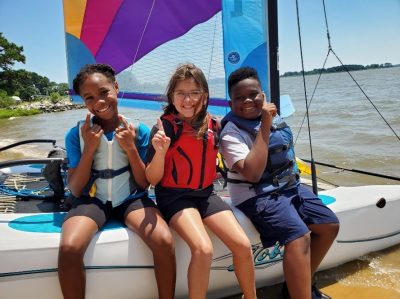 For over 8 years, Horizons of Kent & Queen Anne's (MD) has partnered with the local RHYS Sailing School for sailing lessons! This summer, 4th grade students learned the basics of sailing and got out on the water in their own sailboats to practice, building tons of self-confidence and having fun.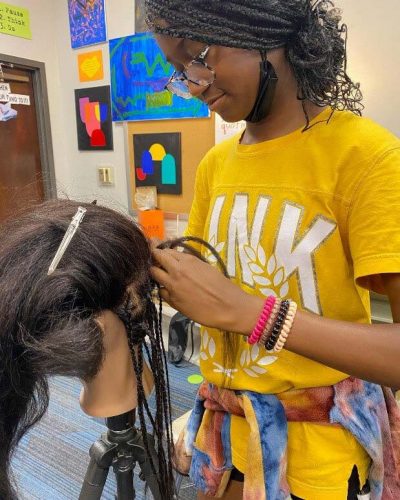 Based on input from students, Horizons at the University School of Nashville (TN) offered a new hair-braiding elective for 8th graders. "As we get older, it's been good to set an example for the younger students and show different opportunities for ourselves and others," said one participant. Students taking part in the elective were able to learn and practice proper hair braiding techniques and care in hopes of obtaining a certification to work in a hair salon.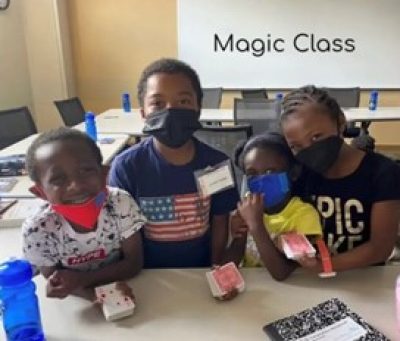 A popular offering at Horizons this summer was Choice Clubs or Hobby Groups. Many sites offered students structured opportunities to participate in activities of their choosing, ranging from Gardening Club and Walking Club to pinch-pot lessons, physics, and origami! Students were able to explore different interests, learn new skills, and expand their horizons, like students in Magic Class at Horizons at Warner, University of Rochester (NY).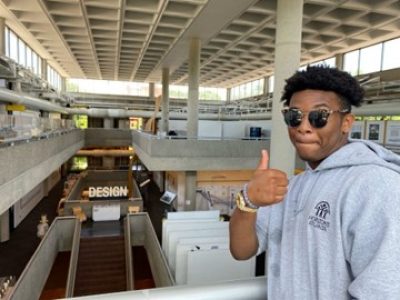 College visits are a great way for students to learn about different opportunities and start thinking about their futures. 9th grade students at Horizons Atlanta at Georgia Technical College (GA) visited 6 local campuses this summer, including Emory University and Morehouse College. Alongside the visits, students were asked to reflect on their aspirations and research into their desired career paths, including other notable figures in the field and what may be required to hold a position. 9th grader Zoe shared, "The tours gave me good options on what colleges I want to attend."