Tag: shipping-and-logistics
Blog posts tagged with "shipping-and-logistics"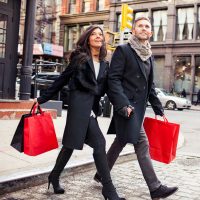 What Does 2H 2022 Look Like for Business Owners?
For this "5 in Five" podcast, we asked five experts a separate question on what the second half of 2022 held in store for business owners. Below are the questions and excerpts from their responses.
Small Business Shipping & Logistics Tips
Companies must create a sense of enjoyment for consumers who shop with them, either in store or online. Their success will come from the uniqueness of the product or the way consumers purchase it.