New look, even easier to use
Introducing the new digitally connected SendPro® Mailstation. We kept your favorite features and added new easy-to-use capabilities you've been asking us for.
Request More Info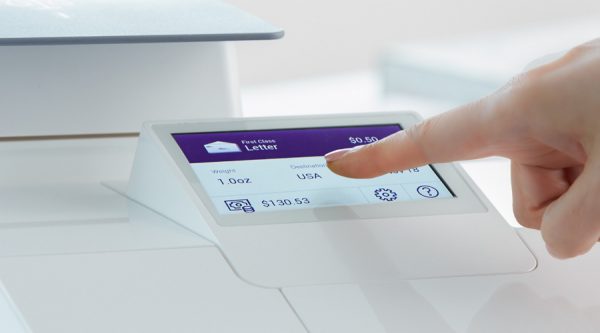 Easy to Use
Save time with this large, easy-to-read, full-color touchscreen. Get automatic rate change updates with our digitally connected system. And pay the right amount of postage every time with an accurate 5 lb scale.
The SendPro Mailstation features make sending even simpler
SendPro Mailstation
Standard features
Included
Foldable 5lb
mailstation2
Standard features
Add for free
2 lb
*Maximum savings on packages weighing 10 lbs being shipped to Zone 4 as of 1/26/2020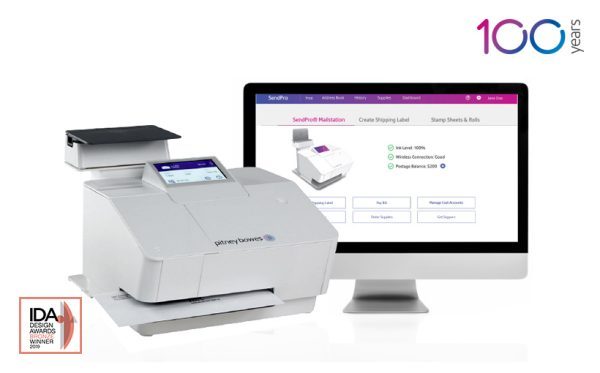 .
"We need a solution that can help simplify [mailing] and that's exactly what SendPro Mailstation helps us do… Now we don't have to go to the post office or other carrier locations. We highly recommend SendPro Mailstation – it's sleek, compact, and easy to use."
Accounting Manager Holiday Inn,
San Antonio NW SeaWorld.
SendPro® Mailstation
Want to learn more about the new SendPro Mailstation?
Let one of our knowledgeable Pitney Bowes' representatives answer any of your questions about our exciting modern mailing and shipping solution for your business.
Contact Us