New look, even easier to use
Introducing the digitally connected USPS® IMI compliant SendPro® Mailstation. We've kept your favorite mailstation™ features and added new easy-to-use capabilities you've been asking for
Request More Info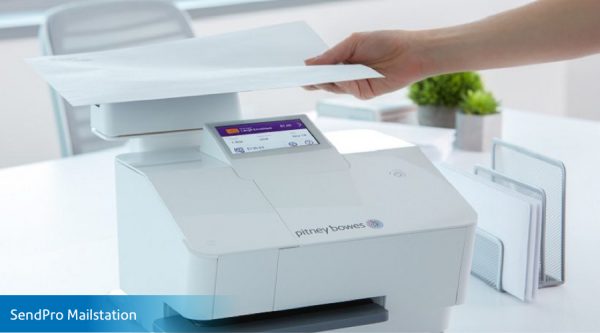 Digitally Connected
Get access to a powerful set of tools designed to simplify your mailing and save you even more time and money. Plus, its compliant with the USPS(R) Intelligent Mail Indica Performance criteria (IMI), which provides better security, more detailed transaction data and automates costly back-office operations.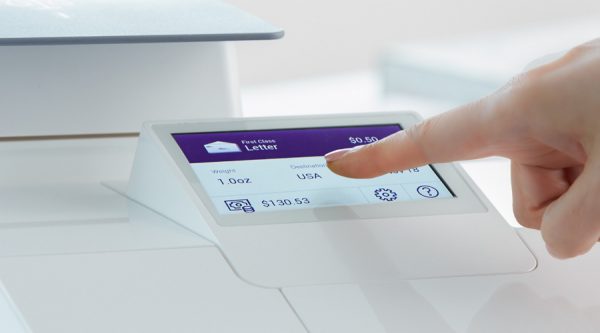 Easy to Use
Save time with this large, easy-to-read, full-color touchscreen. Get automatic rate change updates with our digitally connected system. And pay the right amount of postage every time with an accurate 5 lb scale.
Intelligent Mail Indicia (IMI) is on the way. Now is the time to prepare for the transition.
It stands for Intelligent Mail Indicia. And it provides the highest standard to securely transfer information to and from your postage device.
Yes. USPS requires that all meter devices meet this new standard. It's smart to make plans for your update now, rather than wait till the last minute.
Yes. There are several ways you benefit directly:
Postage accuracy – The proper amount is calculated for you.
Automatic rate updates – No more manual entry for rate changes.
Enhanced security – Meets the new Federal standards for data encryption.
Faster postage refills – A dedicated LAN or WiFi connection speeds your updates.
The SendPro Mailstation features make sending even simpler
SendPro Mailstation
Standard features
5 lb
mailstation2
Standard features
2 lb
Frequently asked questions about getting new equipment
When you upgrade to new equipment, we will reimburse the price paid for any unused or unopened supplies returned in resalable condition within six months of the purchase date.
Yes, you can easily transfer any unused funds to your new device. More details will be provided after you install your new equipment.
ValueMAX is a leased equipment repair or replacement program provided by Pitney Bowes. For a low monthly fee, we will arrange for leased equipment to be repaired or replaced at no additional out-of-pocket cost if the equipment is stolen, damaged, or destroyed. You can opt out of ValueMAX with proof of insurance.
After setting up your new device, you'll receive a shipping label, box, and instructions on how to pack and return your old equipment.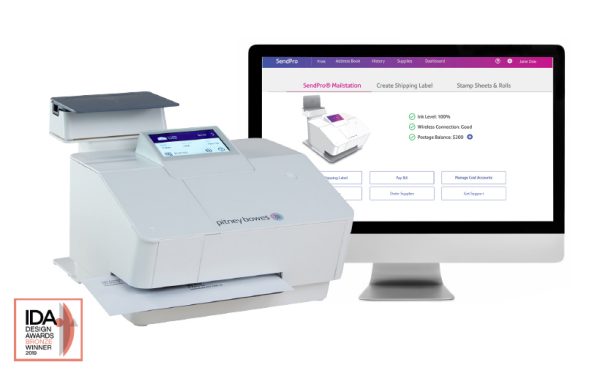 "We need a solution that can help simplify and that's exactly what SendPro Mailstation helps us do… Now we don't have to go to the post office or other carrier locations. We highly recommend SendPro Mailstation – it's sleek, compact, and easy to use."
Accounting Manager Holiday Inn,
San Antonio NW SeaWorld.
SendPro® Mailstation
Want to learn more about the new SendPro Mailstation?
Let one of our knowledgeable Pitney Bowes representatives answer any of your questions about our exciting modern mailing and shipping solution for your business.
Contact Us