The SendPro® C Auto simplifies your mailing workflow
Processing a variety of mail, including letters, postcards and large envelopes, has never been simpler with our auto-feed mailing solution.
SendPro C Auto handles batch mailing easily while saving you money

Fast
Reverse separation technology minimizes jamming and automatically feeds mail at 120 letters per minute.


Savings
Automatically save 5¢ on every First-Class™ letter* - plus get optional access to discounted presort rates.

Easy-to-Use
Print shipping labels directly from the device with optional label printer and receive Priority Mail discounts.
Simplify your mailing process.
The SendPro C Auto was designed for simplicity, visibility and ease of use.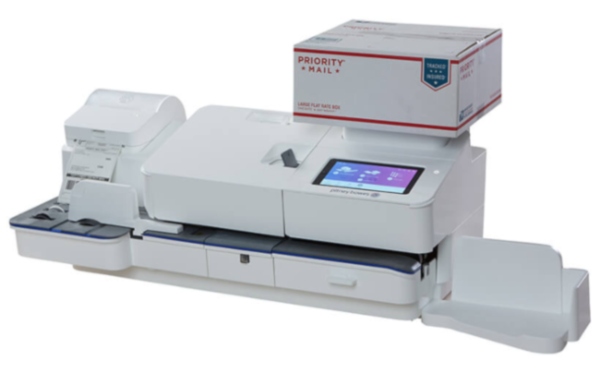 *Actual savings may vary depending on weight, zone and services