Did you know that you could increase your savings by up to 40.4% with SendPro® Online?
We hope you're enjoying the simplicity and savings that come with using SendPro Online for all your sending needs, including automatic savings of up to 40.4% on every USPS® package* and 5 cents on every letter.
As you continue to send letters, Priority Mail® and packages with SendPro Online, we want to make sure you're getting the most savings every time you send.
Being able to see all of the different rates saves us so much money. We save about $7 to $10 per package. Right away we could see the savings."

- Kevin Kaidbey, Co-owner of Nora Ross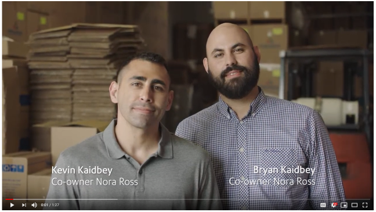 Additional resources to help you increase savings.


Join our interactive user session:
Monday – Friday, 2pm ET
https://join.me/jamesscreenshare
Phone #: (203) 572-5894
Participant Code: 39414247


Schedule a personalized product walkthrough:
Call (866) 589-9909 to speak to a customer success resource.