Business Savings Account
Maintain your liquidity and maximize your high balance returns.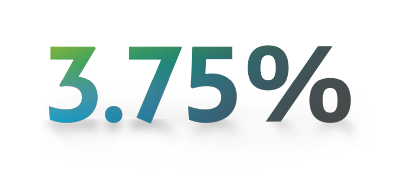 Rate
Market leading rates

Relationship
Dedicated Account Manager

Secure
Backed by Pitney Bowes Bank

*Terms and conditions apply. Standard rate is subject to change. FDIC standard deposit insurance coverage amount is $250,000 per depositor (taxpayer identification number), per insured bank, for each account ownership category.
Rates do not apply to transfers from Reserve accounts, nor to prior balances and/or existing Reserve Accounts
Banking products and services are provided by The Pitney Bowes Bank, Inc., Member FDIC. Pitney Bowes, Pitney Bowes Bank, and the Corporate logo are trademarks of Pitney Bowes Inc. or a subsidiary. All other trademarks are the property of their respective owners.