Diagnosis: financial flexibility
Case Study: Hospital and medical center

Hospital and medical center
A 100+ bed Texas acute care hospital and medical center with an expanded emergency and surgical department, ICU, women's center, outpatient surgery center, and vascular lab.

Challenge
This hospital and medical center was planning to upgrade several systems including continuous patient monitoring, pharmacy solutions, and laboratory equipment. The hospital needed a financial solution that provided flexibility at the end of the initial term to ensure this significant capital investment met long-term operational and financial requirements.
Solution

Pitney Bowes Bank structured a 5 year Fair Market Value Lease with an effective low implicit-rate during the term of the lease, while providing flexible options for the client to purchase, return, or extend the equipment lease at the end of the initial term.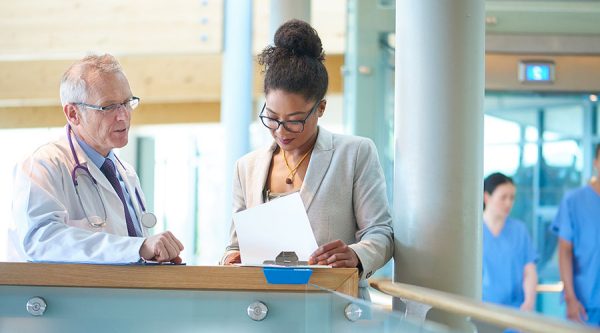 Results
Upgrade to state-of-the-art technology
Excellence in clinical care, patient outcomes, and diagnostics
Financial package ensuring long-term operational and financial flexibility
Preserved liquidity and improved cash flow
Upgraded systems including:

Be the first to get expert insights, directly to your inbox
Sign up for our emails.
Banking products and services are provided by The Pitney Bowes Bank, Inc., Member FDIC. Pitney Bowes, Pitney Bowes Bank, and the Corporate logo are trademarks of Pitney Bowes Inc. or a subsidiary. All other trademarks are the property of their respective owners. ©2023 Pitney Bowes Inc. All rights reserved.