Joseph R. Catapano
Vice President, Finance and Chief Accounting Officer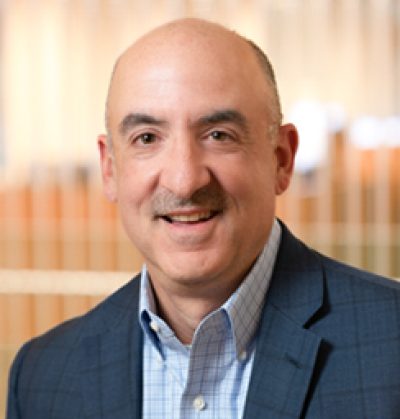 Joseph R. Catapano, CPA is the Vice President, Finance and Chief Accounting Officer of Pitney Bowes Inc. In this role, he serves as the Company's principal accounting officer. Previously, he was Vice President and Controller, a position he from 2008 until 2017 with responsibility for global consolidations, worldwide internal and external financial reporting, including the preparation and review of all SEC filings, coordination of the Company's compliance with the Sarbanes-Oxley Act, and corporate financial policies and procedures, including the implementation of new accounting pronouncements and SEC rules and regulations.
From 2005 to 2008, Joe was Vice President of Finance for Pitney Bowes' mailing businesses in the U.S., Canada and South America, where he was responsible for all financial aspects of Pitney Bowes' largest business segment, with over $2 billion in revenues, including controllership, financial planning and government contract compliance. In this role, Joe developed strong operational experience working closely with sales, marketing, service and all other areas of the business in developing tactical and strategic business plans, budgets and forecasts to maximize shareholder value. 
Joe has also previously served as Pitney Bowes' Chairman, Crisis Management Team in 2005 and 2006 during the events of Hurricanes Katrina, Wilma and Rita.
Prior to 2005, Joe held positions of increasing responsibility in the Corporate Controller's group, where he held the positions of Manager, Corporate Accounting and Financial Reporting, Manager, Corporate Budgets, Forecasting and Analysis, and Assistant Corporate Controller before serving as the Company's Controller and Chief Accounting Officer from 2004 to 2005.
Prior to joining Pitney Bowes, Joe held finance positions with PepsiCo Inc. and was an Audit Manager with KPMG Peat Marwick in the Stamford CT office where he spent six years serving multinational companies. While at KPMG, Joe was a member of the KPMG professional development team serving as a local office instructor and was the recipient of the 1994 Instructor Excellence Award.
Joe is a Certified Public Accountant in the state of Connecticut and member of Financial Executives International and the American Institute of Certified Public Accountants.
He is a 1989 graduate of the University of New Haven with a BS in Financial Accounting and also holds a certificate in Executive Education from the Darden School of Business at the University of Virginia.
Joe is very active in community involvement and currently serves as a member of the Advisory Committee and Chairman of the Accounting Advisory Board for the School of Business at the University of New Haven. Previously, Joe also served as the Chairman of the Lower Fairfield County Board of Directors of the American Heart Association from 2015 -2017, and was a member of the Board of Directors of the United Way of Coastal Fairfield County from 2013 – 2015, and the foundation Board of Directors of Norwalk Community College (NCC) from 2004 to 2013.