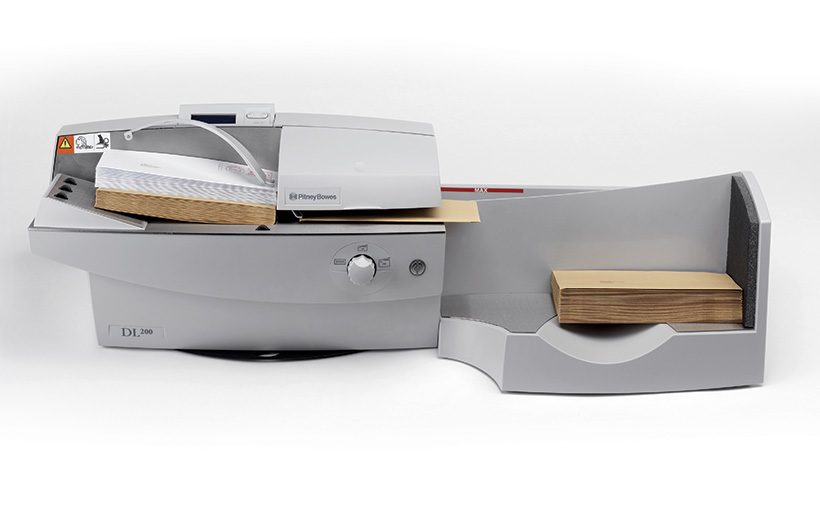 DL200™ letter opener
The DL200 letter opener has the ability to automatically open up to 250 letters per minute. Its compact tabletop design allows the user to automatically feed a wide range of mail pieces.
Request More Information
Automatically open up to 250 letters per minute.
Processes up to 250 envelopes per minute
The cutting device is securely housed inside the system, so you and your employees are safe and protected.
The paper waste generated from the envelope is neatly stored in an easily accessible waste area.
Adjustable cutter gives you the flexibility to choose the depth that you want your envelopes to be opened - helping to protect the contents.
The counter can be reset to track the number of pieces each time you process mail.