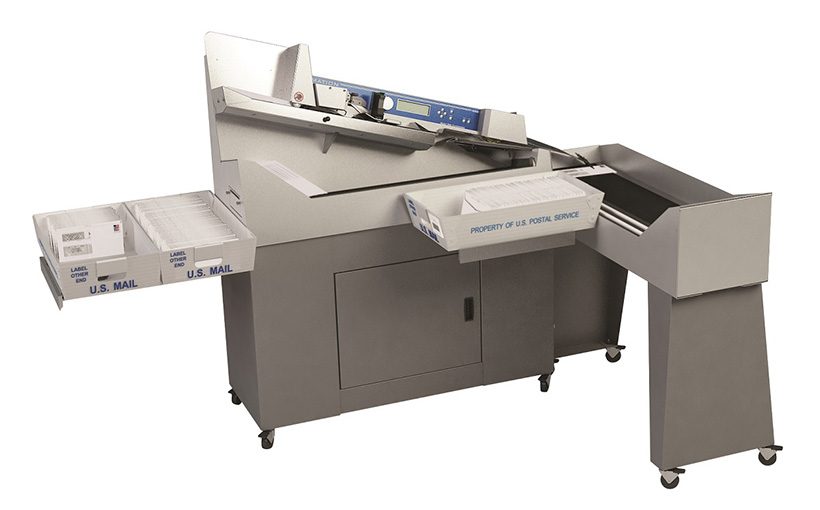 OMATION 306 Letter Opener
Combining the latest in mail opening technology with refined ergonomics, the OMATION 306 sets a new standard for high volume mail processing. The improved milling cutter removes chips as small as 0.25mm from the envelope edge for safe and secure extraction. The new operator control software allows for more flexibility and easier job setup. With breakthrough speeds up to 40,000 envelopes per hour, the OMATION 306 can reliably open envelopes with milling technology more efficiently than ever.
Envelopes can be output to two locations based on programmable criteria such as thickness, length, and height. With its ability to identify "clean mail" from "exception mail," the OMATION to ensure maximum productivity by opening and sorting envelopes in a single pass.
Request More Information
High-speed opening
Three mail tray supports
Operator controlled software interface
Automatic jam detection
Automatic chaff collection
Milling cutter