This video is for decoration only and has no audio component.
Presort Mail Services
Put more ZIP in your mail. Maximize discounts.
Let us sort out the complexity and cost for you.
Discover deeper discounts in every class of mail.
Bound Printed Matter parcels
Mailing large, bulky items like catalogs, enrollment kits and annual reports can be challenging and costly. We do the heavy lifting for you, while reducing postage, labor and transportation costs.
Bound Printed Matter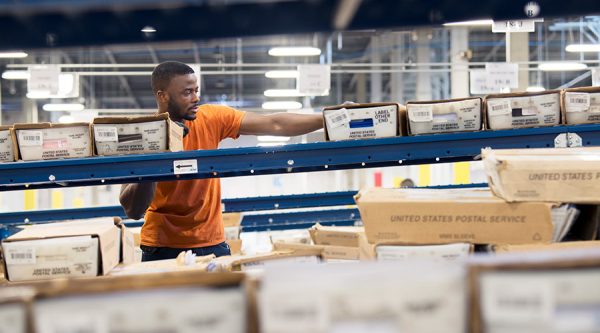 Experience end-to-end mailing excellence
Explore our US network and take a virtual tour to see our state-of-the-art operations for yourself.
Learn more
Explore the possibilities.
Contact us to arrange a no-obligation consult with a Pitney Bowes mailing expert.
Ask the expert
Scott Woodford discusses the common misperceptions about commingling mail and how Presort Services can improve your mailings while reducing postage spend.