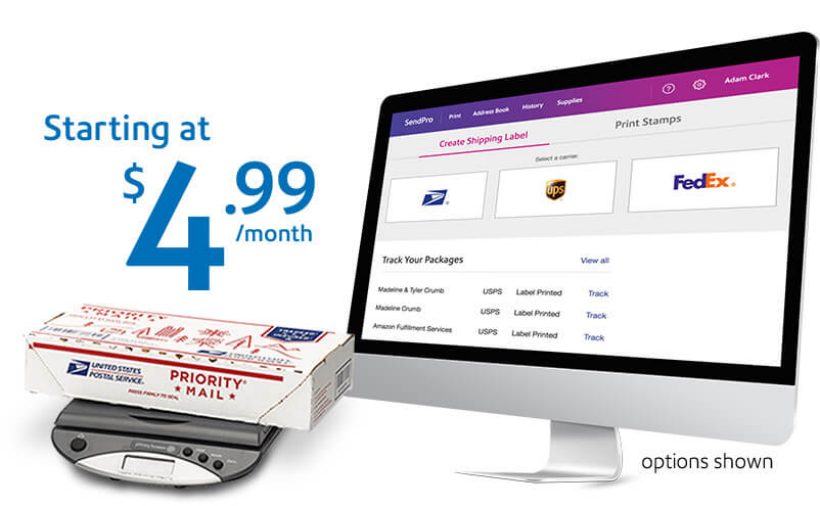 SendPro® Online
Calculate and buy exact postage, simply print postage stamps, and shipping labels online even when working remotely.

Starting at $4.99
Choose your option
30-day trial*
Mailing and shipping even when working remotely 
Free 10-lb scale
Compare and choose the best rates across carriers.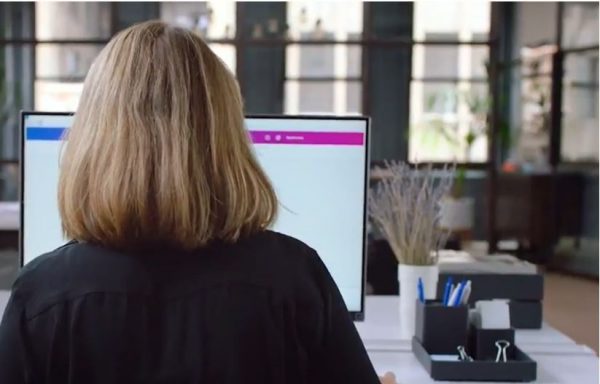 See how SendPro simplifies sending
Eliminate trips to the post office and other shipping carrier stores.  SendPro Online is ideal for:
Printing First Class postage for letters.
Sending important, time-sensitive documents with available same-day delivery options.
Shipping packages and boxes across all major carriers.
SendPro Online
Starting at $4.99/mo
10 lb
Paying for Postage
Pay later with a credit line
Pay for subscription charges, stamps, shipping postage (USPS, UPS and FedEx) and supplies from one dedicated Purchase Power® credit line from The Pitney Bowes Bank, Inc., Member FDIC.
Prepay using a deposit account
Prepay for stamp and shipping postage (USPS, UPS and FedEx) through a deposit account (Reserve Account) at The Pitney Bowes Bank, Inc., Member FDIC.
Your Credit Card
Link your credit card to your account to pay for USPS charges.
Some products are offered by Pitney Bowes Inc. and/or its affiliates. Banking services are provided by The Pitney Bowes Bank, Inc., Member FDIC with eligibility subject to credit approval and customer verification this is not a commitment to lend.

Start your SendPro Online free trial
Weigh, print, send and save without stepping foot in the post office.
Resources
*Offer valid for one new SendPro Online account. The cost of postage and supplies is not included in your free 30-day trial. The monthly subscription fee of $4.99 or $14.99 will automatically apply after the free 30-day trial, unless you cancel during the free 30-day trial period. To cancel, go to Your Account.
Priority Mail savings based on a 10lb, Zone 4 shipment. UPS rates are limited to shipping from the continental U.S. only. These rates and discounts exclude shipment origins from Hawaii, Puerto Rico, and Alaska. Rates and any applicable discounts are subject to change at any time without notice.


JD Power recognizes Pitney Bowes
Pitney Bowes has been recognized by J.D. Power for providing "An Outstanding Customer Service Experience" for its Assisted Technical Support. Learn More.