PitneyShip™ Cube Shipping Label Printer
Simplify your shipping with the PitneyShip™ Cube, a 3-in-1 shipping solution with a built-in scale, mobile app, and seamless marketplace integrations.

Integrates with your online store and automatically imports order details.

Save up to 89%** off Priority Mail shipping and 82%*** off UPS® Daily rates.

The best label printer to ship smarter
Easily print shipping labels and postage stamps without ink
Access to the best shipping and mailing discounts
Use our PitneyShip™ app to manage your shipping on-the-go
Save desk space with our integrated scale, which can weigh packages up to 15lbs
How does the PitneyShip™ Cube Work?
Discover the PitneyShip™ Cube in action. See how it can save your business time and space with its built-in scale and cutting-edge technology.
PitneyShip™ Cube vs. Rollo
$269
7x7x7 in
PitneyShip®, PitneyShip® Ecommerce
Mac, Windows, iPhone, iPad and Android devices.
300 dpi
$279
8x11x4 in
Rollo Ship
Mac, Windows, iPhone, iPad and Android devices.
203 dpi
$179
8x11x4 in
Rollo Ship
Mac and Windows.
203 dpi
A compact shipping label printer with a mobile app
Any space. Any place. The PitneyShip™ Cube fits easily in your office and connects to Wi-Fi from your mobile device.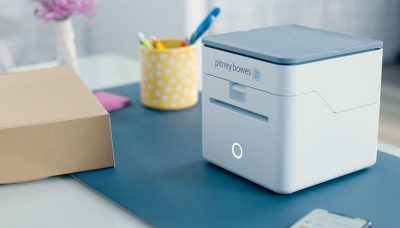 4.7 out of 5 stars
"Overall, the Pitney Ship Cube Label Printer with a Built-in Scale is a fantastic investment for anyone who ships items regularly. It streamlines the shipping process, improves accuracy, and boosts productivity. I highly recommend it to all online sellers and small businesses. It's truly a game-changer!"
Reviewed in the United States on July 31, 2023
Weigh better. Way easier.
Make shipping simpler with the PitneyShip™ Cube, the first 3-in-1 shipping solution.
*You can use any 4×6 labels with PitneyShip™ Cube to print shipping labels. However, you must use the designated PitneyShip™ Cube labels to print stamps from the device due to USPS stamp requirements.
**Savings based on Priority Mail Cubic pricing for up to .1 cubic ft package weighing 20lb sent to Zone 9. vs Priority Mail Retail
***Discounts off UPS daily rates. Rates are limited to shipping from the U.S. only. Rates and any applicable discounts are subject to change at any time without notice.