Ship easier with SendPro® postage meter machines and software
Send letters, large envelopes, and packages directly from your office or mail center with your own postage meter machine. SendPro® postage machines and sending technology make it easy to process your mailing and shipping, all while getting automatic postage savings.

The latest Pitney Bowes SendPro® postage meters comply with the upcoming 2024 IMI USPS® mailing requirements.

Low to Mid Volume
Up to 300 mail pieces/week
Up to 50 packages/week

SendPro® Mailstation
Simplify sending First Class® and Priority Mail with a smart, compact solution designed for small business. Accurately weigh and print postage on letters, large envelopes and postcards (up to 16 letters per minute).
First Class, Priority Mail postage

SendPro® C Lite
Easily process 50 letters per minute and light packages with a compact, semi-automatic machine. Print USPS shipping labels, track shipments and save even more with complimentary access to our online shipping software.
Print discounted USPS postage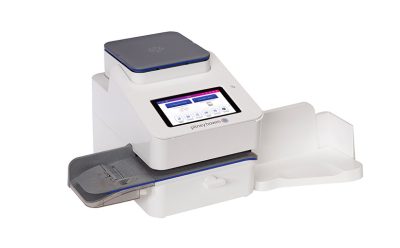 SendPro® C/+
Efficiently process mail and USPS®, UPS® and FedEx® packages, unlock savings right from the convenience of your office, and eliminate trips to the post office – giving you back time to focus on business-critical tasks.
Streamline your workload
Compare Products
Up to 50 pieces
Up to 25
5 lbs
Up to 16 letters/min
Manual
Up to 200 pieces
Up to 100
Up to 70 lbs*
Up to 50 letters/min
Semi-Automatic
Up to 300 pieces
Up to 150
Up to 70 lbs*
Up to 65 letters/min
Semi-Automatic
*5 lbs scale included with optional 15, 30 and 70 lbs scales available.
Mid to High Volume
300+ mail pieces/week
50+ packages/week

SendPro® C Auto
Speed up your mailings with automatic postage calculation, rate updates and speeds up to 120 letters per minute. Quickly compare rates and ship cost-effectively with an optional multi-carrier subscription.
Feed, seal and print postage

SendPro® MailCenter
Quickly process high volumes of mail with fast, automatic feeding and easily ship and track packages all from one reliable system. And bring new levels of efficiency to your organization with advanced technology that simplifies and streamlines your sending processes.
Streamline your mail center
Compare Products
Up to 500 pieces
Up to 200
Up to 70 lbs*
Up to 120 letters/min
Automatic
500 pieces or more
Up to 200
Up to 149 lbs.
Up to 310 letters/min
Automatic
*5 lbs scale included with optional 15, 30 and 70 lbs scales available.
Frequently asked questions about postage meter machines
How can a postage meter help my business?
Postage meters save you time and money by giving your business access to discounted postage from the convenience of your office. These preferred USPS postage rates save you 3¢ on every First Class letter and save up to 89%*using shipping labels from PitneyShip.
Can I own a postage meter?
In the United States, postage meters used to print First-Class postage and other USPS services cannot be purchased by an individual or a business. This is because postage is considered a form of currency that needs to be regulated, much like a money printing press.
What is metered mail?
Metered mail is postage that has already been paid for in advance, which means it doesn't need a traditional postage stamp. Instead, it bears a stamped ink marking as proof of postage payment from a postage meter.
What is a preferred postage rate?
A preferred rate is provided to high-volume mailers and serves as "bulk discount postage." Paying less for each letter sent, can save your business significant money over time. Preferred rates are ideal for businesses who ship large quantities of mail through the USPS. You can also get discounted postage for Priority Mail.
What are postage meters (devices)?
Postage meters, also known as postage devices, print USPS® postage directly onto letters, labels, and large envelopes. SendPro® postage meters print metered mail letter rates which are currently a 3-cent savings on the retail stamp price and gain access to shipping software that provides discounted shipping rates on trackable USPS® compliant labels. Pitney Bowes offers a variety of postage meters designed to fit your needs and mailing volumes.
Do postage meter stamps expire?
Postage meter stamps need to reflect the accurate, present date. If the postage displays a date that is either in the past or ahead, the meter stamp is deemed "stale".
How long is a postage meter stamp (indicia) good for?
Metered mail must be inducted at the USPS® on the date printed on the indicia. To ensure compliance with dating requirements, today's devices automatically advance the date.
If a metered piece of mail cannot enter the mailstream on the printed date, a "redate" indicia can be printed on the back of the envelope to refresh the mail piece and make it compliant.
Postage meters plus...
Discover more ways to simplify the shipping, mailing and receiving process.