SendPro® C200
Beginning January 27, 2019, take advantage of unprecedented savings by automatically saving 5¢ on every letter and up to 40.4% on Priority Mail.
Gallery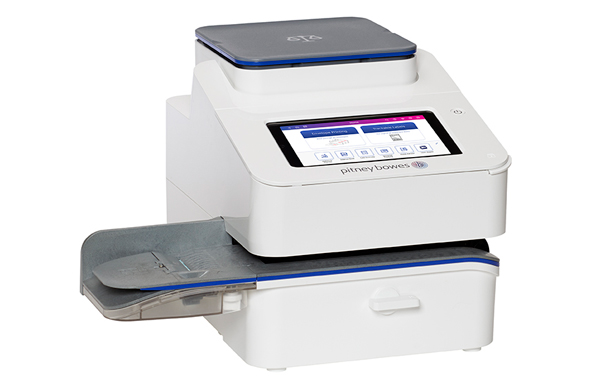 ---

International Design Award Winner

The SendPro C Series achieved this distinction in the Product Design category for Office Equipment. The International Design Awards recognizes and celebrates groundbreaking achievements in product design. Winners represent the best of global design from across industries.

---

Easy to use.
The color touchscreen display helps you make the ideal choice of carrier and services for your needs. Digitally connected so you are always up to date with postal rates. And, with low ink alerts, service warnings and diagnostic notifications, it is a low maintenance system. Short "how-to" videos on the display support training and daily use.

Save money.
Accurately weigh your mail and packages to calculate the correct cost every time. Gain access to USPS and UPS shipping discounts and save on every letter you send.
Features & specifications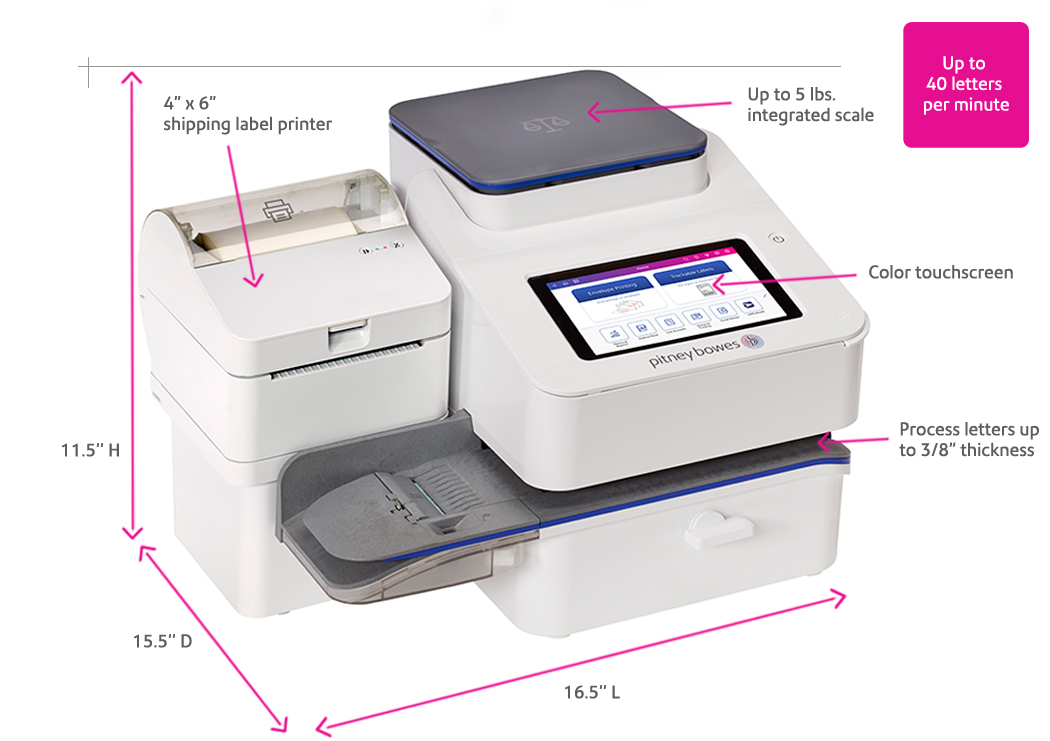 What comes with the meter:
scale, starter ink cartridge, cables (powercord and internet), 50 postage meter tapes, E-Z- Seal
Dimensions
16 1/2'' L x 15 1/2'' D x 11 1/2'' H (with integrated scale)
Envelope processing:
Up to 40 letters per minute; semi-automatic feeding
Connectivity Standard:
LAN (wired) or Wi-Fii (wireless)
Envelope sizes:
Up to 3/8" thickness. Media sizes: 3" x 5" up to 13" x 15"
Shipping label printer (4" x 6"):
Optional; Compliant to USPS and alternate carriers
USPS retail rates and extra services:
Standard; No Presort rate option Electronic return receipt: Not available-use standard USPS return receipt USPS shipping (Commercial Base Pricing): Standard
Multi-carrier shipping:
Optional; Use existing business account (UPS and other carrier)
Label and report printing:
Optional; Laser printer for reports
Electrical and approvals:
100 - 120 VAC, 50/60 Hz, 1.0A