SendPro® MailCenter - Mailing & Shipping Postage Meter
The SendPro MailCenter is an advanced, all-in-one mailing and shipping solution that offers a modern user experience, making sending easier and streamlined. With fast automatic-feeding, you can quickly process high volumes of mail and easily ship and track packages all from one reliable system. The SendPro MailCenter helps improve productivity and bring new levels of efficiency to your organization. 

Request more information

Increase productivity and savings with a reliable high-tech office mail system.
High Speed technology
Automatically feed, seal and print USPS® postage for mail up to 3/4" thick, at speeds up to 310 letters per minute.
Weigh-on-the-Way®
Eliminate manual sorting of mixed mail with our patented technology, the MailCenter can weigh each envelope as it moves through the system and accurately print postage, so you always pay the right amount.*
Large Color Touchscreen
Experience a simplified way to process all your sending options with an easy-to-use 15" color touchscreen display.
Rely on efficiency and technology
Designed for fast, high-volume, automatic processing of mail using reliable technology that delivers the highest savings potential. Ideal for businesses that send more than 500 mail pieces/week and 100 shipments/month.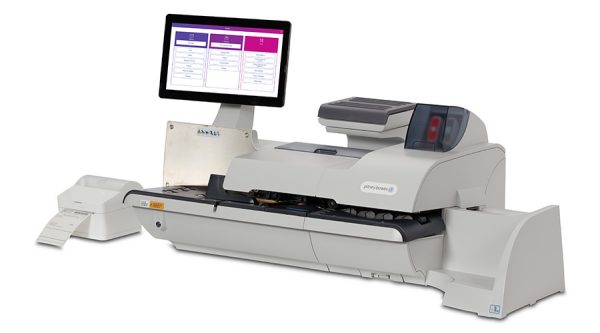 SendPro MailCenter 1000 & 2000 mailing systems
Streamline your sending workflows
Designed for the fast processing of high-volume mail, our reliable technology delivers the highest savings potential for sending mail and packages. 
MailCenter 1000 brochure
MailCenter 2000 brochure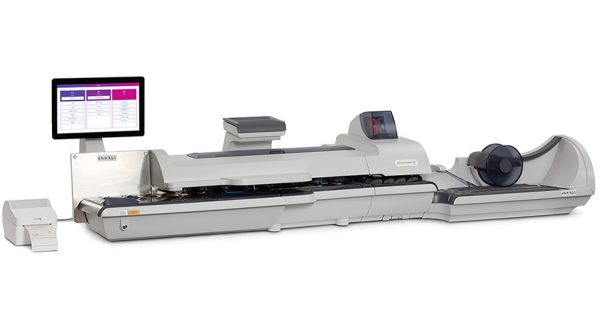 SendPro MailCenter 3000 office mail system
Achieve maximum productivity
Our most efficient model built to process mixed mail at speeds up to 205 letters per minute, eliminating time-consuming sorting of mail by weight and size. The MailCenter 3000 can process same-size mail at speeds of up to 310 letters per minute, optimizing your sending workflows and helping you to save. 
Request More Information
Download brochure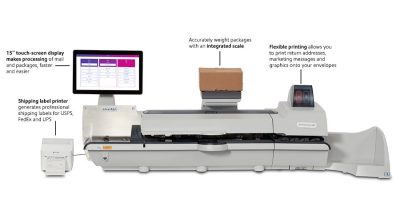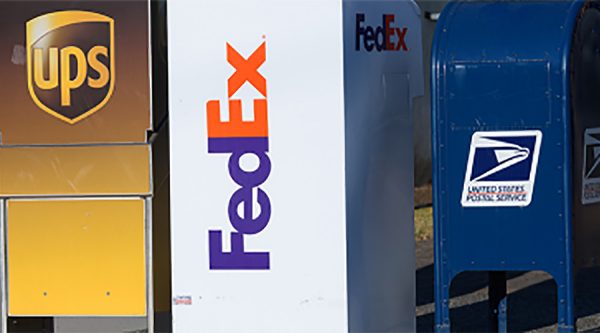 USPS vs UPS vs FedEx: Who Has the Best Shipping Rates?
When it's time to select the best shipping company for your business, it's important to understand how the three top shipping carriers compare in terms of cost, speed and service options.
Compare shipping rates and services
1P2000 & P3000 models only.
**Savings based on Priority Mail Cubic pricing for up to .1 cubic ft package weighing 20lb sent to Zone 9. vs Priority Mail Retail 
‡ Discounts off UPS International daily rates. Rates are limited to shipping from the U.S. only. Rates and any applicable discounts are subject to change at any time without notice.