Ways SendPro Online can help your growing business:

Save
Access savings you can't get at the post office, including 5¢ off every letter and up to 40% off USPS Priority Mail.1

Print
Compare options and print postage with three major carriers from one screen, reducing trips to the post office and putting the focus back on business.

Track
Easily monitor your postage spend right from your account, as well as, track deliveries in the same interface.

Optimize processes
Optimize processes with access to integrated apps and features.
1Savings is on letters up to 3.5 ounces and based on packages up to 5 lbs. sent priority mail commercial rates vs. retail rates in zones 1 and 2. Rates may vary in other zones. Discounts with USPS Priority Mail vary with weight and distance, as determined by the USPS.


Features.
Streamlined interface that lets you choose USPS®, FedEx® and UPS® shipping options.


The ability to print stamps on adhesive postage sheets or directly onto envelopes, plus shipping labels, right from your own printer.


Easy tracking for all your shipments, plus email notifications when they've arrived.


All your shipping and postage expenses across USPS, FedEx and UPS simplified into one report.


Start your SendPro Online® free trial today.
$14.99/month

Free 30-day trial

Free 10 lb scale

Simplified Payments: with an optional Purchase Power® credit line** from The Pitney Bowes Bank.
*Offer valid for one new SendPro Online account. The cost of postage and supplies is not included in your free 30-day trial. The monthly subscription fee of $14.99 will automatically apply after the free 30-day trial, unless you cancel during the free 30-day trial period. To cancel, go to Your Account.
**Credit account terms and eligibility are determined by The Pitney Bowes Bank, Inc. Member FDIC.
SendPro® Online vs Stamps.com®
SendPro® Online
Stamps.com
Print official USPS stamps

✔

✔

Print official USPS shipping labels

✔

✔

Enjoy USPS discounts on stamps and shipping labels

✔

✔

Free scale capacity
10 lbs
No Shipping & Handling
5 lbs
Yes Shipping & Handling
Send now and pay later with flexible payments on USPS mail and packages

✔

Print UPS shipping labels

✔

Print shipping labels from other major carriers

✔

Access UPS discounts of at least 18% on UPS Next Day Air®

✔

View consolidated report of all shipments and/or spend for USPS and other carriers

✔

USPS only
Track packages and parcels for USPS and other carriers

✔

USPS only
Cost tracking and reporting for USPS and other carriers

✔

USPS only
Verify delivery address for USPS and other carriers

✔

USPS only
Trial period

30 days

4 weeks
Payment for trial period
None2
$17.993
Price

$14.99 a month

$17.99 a month
2Postage, supplies and carrier charges apply. Unless you cancel during the free 30-day trial, monthly charges will apply.
3If you do not cancel during Stamps.com's trial period.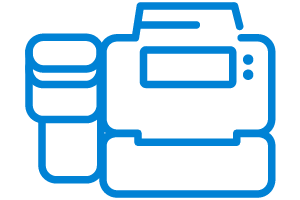 SendPro®+
Stay ahead of the curve with our most powerful and complete shipping and mailing solution. Streamline sending processes, and send packages and mail at the lowest cost across USPS ®, UPS®, and FedEx®.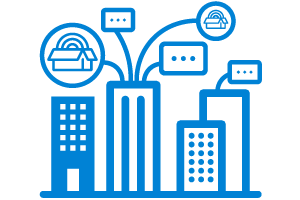 SendPro® for enterprises
For larger companies with more complex sending operations, we can help streamline and create a tailored sending process for your business across multiple departments and locations.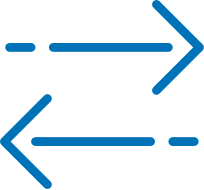 Not sure?
It's easy to find a shipping solution that's right for your business.
Answer a few quick questions and get your ideal solution.