Changing your account password online
UPDATED: August 21, 2017
Follow these steps to change your password for your account:
Sign In to your account online.
Select the down (V) arrow to expand the menu on the upper right part of your screen, then select Manage Profile.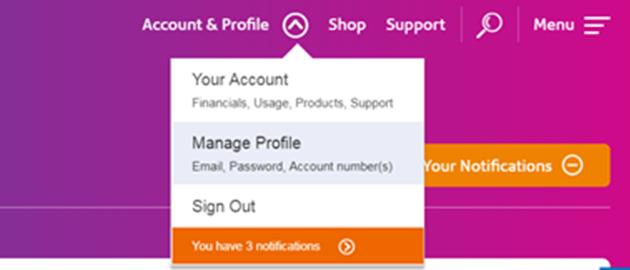 Select the Password & Security tab.
Enter a new password, and then confirm your password in the second field.

TIP: your password must be between 8-20 characters long and contain at least one uppercase letter, one numerical character, or one special character.
Choose a password security question and enter the answer.
When you're done with your edits, select Save Changes.
Forgot your password? Learn how to reset a lost or forgotten password.