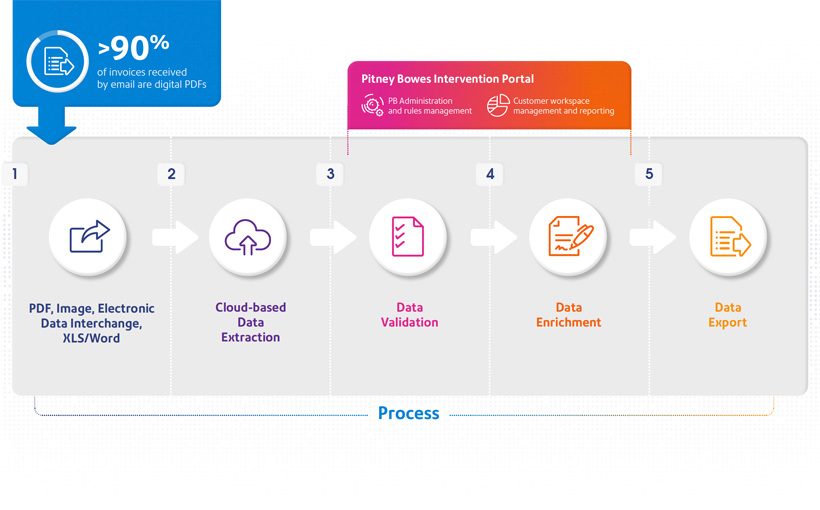 Pain-free AP Automation
The Pitney Bowes Digital Invoice Processing platform simplifies and accelerates invoice processing while freeing up your finance team to focus on growth.

It uses analytical capture programming language to enable data extraction and accurate processing, eliminating the need for manual extraction, correction, or validation.

Giving you pain-free accounts payable invoice automation which is 100% managed and 100% accurate. Pretty ahhh-mazing!

Book a demo

Invoicing made easy
Paperless invoice processing
Automate processes and cut paper invoices out of the equation.
Empower employees
AP automation software can free up your team so it can focus on more important work.
Integrate your data
Power better decision making across your organisation.
Get 24/7 support
Reduce the burden on your IT team.
Spend Management Suite
We can help you with all your spend management needs
Payment Automation
Pay all your suppliers, both domestic and international, via a single multichannel of supplier payments.
Procurement
Our digital procurement platform lets you add products to a shopping basket and enter them in your approval process.
Sourcing
Run comprehensive sourcing events with maximum visibility into the identification and negotiation process.
Contract Management
You'll have complete control over all your supplier agreements in one simple to use systems.
Supplies Management
Maintain accurate vendor data, saving you precious time and money.
Personalised Business Case
We've put together a short document that will help you build a business case.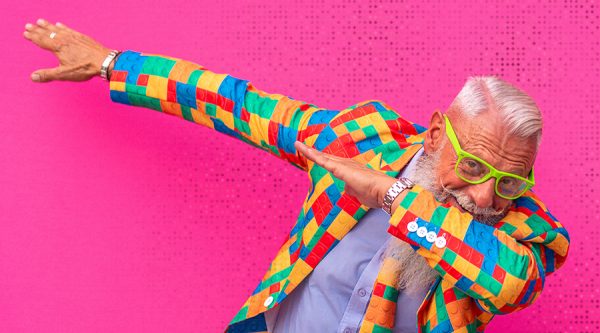 Can Digital Invoice Processing save you money?
It certainly can! Our simple accounts payable automation software frees your financial teams from repetitive manual tasks and enables them to work on what matters most. Plus, it allows you to handle peaks in business growth without the need to hire more invoice processing staff.
How digital invoice processing works with your financial systems
Extract and process invoices information from any form of digital invoice.
Securely save financial data for use by business platforms
Automatically correct errors in pre-agreed items.
Prevent fraud by quarantining data before it enters your system
Spot trends that have a bearing on supply chain resilience.
What software does it work with?
The Pitney Bowes Digital Invoice Processing system works with popular FMS, online e-commerce and accounting software as well as commonly used ERP systems like those shown below. And don't worry if the solution you are looking for isn't here, we have many more interfaces available. To learn more simply call us on 07712 549 318 or email us on einvoicing@pb.com to find out how we can help.
Frequently Asked Questions
How does PDF invoice processing work?
Your supplier will send you an invoice as a PDF or as another electronic document. It might be in Word or Excel. Most are already doing this.
The platform accesses and extracts the hidden data within the PDFs received from your suppliers and converts the data into a standard digital format. It then processes them in much the same way as electronic invoices received via EDI PO numbers, dates, references, VAT numbers, and contact names. We can even extract this information out of the email the invoice is attached to.
What is invoice processing?
Invoice processing is a function performed by the accounts payable team which consists of a series of steps for managing vendor or supplier invoices from receipt to payment and is recorded in the general ledger. This sounds simple right? But there are a few steps that go in between, and these steps can quickly get complex depending on the size of your business. Invoices come in all variations these days, such as emails, PDFs, and even paper, so extraction accuracy is paramount at the start of the processing.
You still use OCR right?
The simple answer is no, we do not use OCR. The Pitney Bowes platform maps data direct from application-generated documents, such as PDFs. When a PDF is generated by an application, in almost all cases, it carries the data within the PDF, as put there by the application that originally generated it. As we act on the data (no OCR), we can never make the mistakes that OCR makes – as a result, we guarantee 100% data quality (header & line). We process images as well!

Is it future proof?
The Pitney Bowes platform has been designed to support the landscape of today and well into the future. As we access the data as put there by the application that generated it, we can never make the mistakes that OCR makes and guarantee 100% data quality, at header and line in real time. Documents are processed in minutes 24x7. Pitney Bowes supports a client's digital strategy and work in transformation
What document types do you support?
Although suppliers' preferred method is to submit an invoice, it is almost always an application- generated PDF file via email. Pitney Bowes e-invoicing can support any data document, including PDF, HTML, DOC, XML, EDI, CSV, XLS, etc.
What submission types do you support?
We support any submission method, including email, FTP/SFTP, HTTP, AS2 and PEPPOL.
Is it delivered as a service?
Yes, but it's not SaaS; it's better than that it's actually a Service as a Service. Customers do not operate our software – we do. We take responsibility for it being fit for purpose and for making sure that it works well to our customers' requirements. Our customers do not have to worry about the difficulties or idiosyncrasies of extracting data from their documents. We do all that. Furthermore, we do it for a fixed price, regardless of how complicated or weird any of these documents might turn out to be.
Is it Robotic Process Automation (RPA)?
No, but we can provide data feeds to RPA systems. Our problems are not robotic, we program. But if you do decide to use RPA to manage the simple and robotic tasks in your company, make sure you supply your bots with perfect data from Pitney Bowes. Give them reliable data so at least they can complete their simple tasks.
How important is accurate invoice data capture?
It is vital that it is extracted and recorded accurately during this stage because errors result in compounding downstream effects. Errors in capture lead to errors in processing, errors in payment, errors in record keeping, and an extended close period. This can result in problems with vendors getting paid correctly and on time, and eventually poor supplier relations.
Do you provide an Accounts Payable (AP) workflow solution?
Yes, we do. Our AP Automation platform is a cloud-based solution that streamlines and automates the entire accounts payable process - from invoice reception to payment - to help save cost, get the books closed on time, and ensure full visibility of spend.
We have deep industry expertise in digitizing complex business processes as well as over 100 years of experience in physical invoicing. So we bring the best of both worlds to help you transition to digital invoicing simply, safely and securely. We understand your key transformation challenges better than anyone else and we're trusted by big global businesses around the world because our proven track record is unmatched
With 100% accuracy, the Pitney Bowes Digital Invoice Processing platform helps enterprises simplify and accelerate accounts payable digital invoice processing while freeing up their finance team, automating costly manual processes and cutting paper out of the equation.
This cloud-based service is fully-automated and virtually zero-touch and interfaces seamlessly with your existing tech, software and workflows.