Take the effort out of opening documents.
Save time and streamline tedious processes with our automated openers and extractor desk.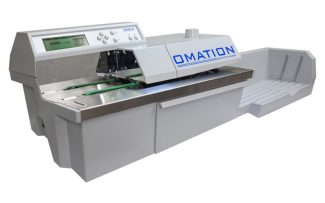 DL & Omation Series Letter Openers
Save time and become more efficient in delivering mail to the right recipients. Our solutions are designed to ensure that valuable documents aren't damaged, while minimising waste.
Learn more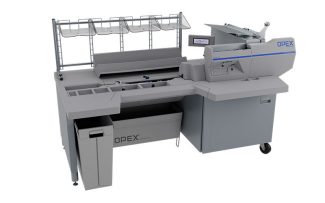 OPEX Model 72™ Rapid Extraction Desk
Mail extraction will save you time by automatically feeding envelopes, opening the mail piece and presenting the contents to the operator for immediate sortation. This means that document distribution can begin within minutes of the mail arriving at your premises.
Learn more
Get the results your business wants.
Why Pitney Bowes?
Innovations to help you streamline and grow your business

Over 100 years of innovation
We have over 100 years of experience delivering innovations that help clients navigate this complex and always evolving world.

More than 1.5 million clients
That's how many small and medium businesses across the world we help communicate to their clients, fulfil orders while enhancing productivity, improving mail delivery and optimising postage spend.
Trusted partner
We understand companies want tools and partners that have experience in the business world and find hybrid solutions to move them forward in the digital space. We help businesses to do this simply, efficiently and cost-effectively.