Franking Machines and Shipping Solutions
Send mail and parcels from your office or mailroom.

Streamline all of your office sending and save on mailing and shipping costs.
Looking for a franking machine?
Simply select your sending volume below to find the best machine to fit your needs.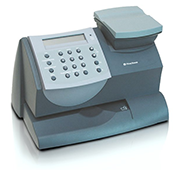 Sending from 0 to 20 letters a day
With the DM60 franking machine, pay the right price for each letter you post while benefiting the lowest postage prices with Mailmark™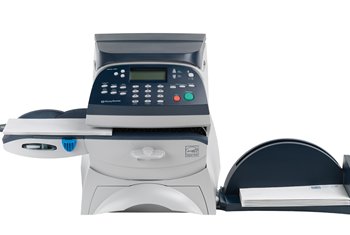 Sending from 20 to 50 letters a day
The DM220i franking machine is the ideal solution for small mail deliveries. It offers many features that will save you time while significantly reducing your postage costs.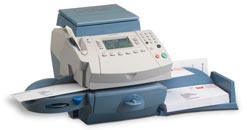 Sending from 50 to 100 letters a day
The DM300m allows you to weigh and stamp all your mail. This postage system developed by Pitney Bowes is easy to use, powerful and features advanced features.

Sending from 100 to 300 letters a day
DM400 Series franking machines weigh and free all your mail. With an integrated feeder, the DM400c and DM425c handle a large volume of mail.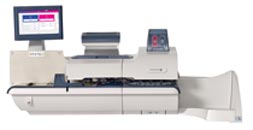 Sending from 300 to 1000 letters a day
Ideal for all types of businesses, the SendProP1500 is a durable postage solution that automates and simplifies the process of sending different sized mail pieces and shipping parcels.

Sending from 1000 letters per day and industrial mail
The SendProP3000 machine is our most powerful solution. It is therefore suitable for high volume mail processing activities.
Why Pitney Bowes?

Over 100 years of innovation
As the inventors of the first commercially available postage meter, we have over 100 years of experience delivering innovations that help clients navigate this complex and always evolving world of commerce.

More than 1 million clients
That's how many small businesses across the world we help communicate to their clients, fulfill orders while enhancing productivity, improving mail delivery and optimizing postage spend.

Trusted partner
We understand companies want tools and partners that have experience navigating this world, while also finding hybrid solutions to move them forward in the digital space. Simply. Efficiently. And cost-effectively.
Simplify your everyday office sending

Mail
Process mail quickly and accurately all while gaining access to savings on every letter you send.

Ship
Increased visibility into overspending. Choose the right sending options for your business.

Track
Prove orders are received successfully at no extra cost. You can even email delivery notifications.

Save
Take advantage of preferential Mailmark™ pricing with Royal Mail® and Parcelforce® Worldwide contracted rates.
What is a franking machine?
A franking machine weighs and prints postage accurately on your outgoing business mail (essentially replacing a stamp). Postage is downloaded to your franking machine through your computer or telephone line which allows you to pay for your postage without making trips to the post office, or keeping piles of stamps in the office. They come in different sizes – from little entry-level machines to vast sophisticated models capable of franking hundreds of letters and parcels in minutes!
What are the benefits of a franking machine?
Using a franking machine, you can print the exact postage of most classes of mail on your letters and parcel every time. Enjoy access to Royal Mail discounts including Mailmark, and promote your business by printing your logo or an advertising message on your mail.