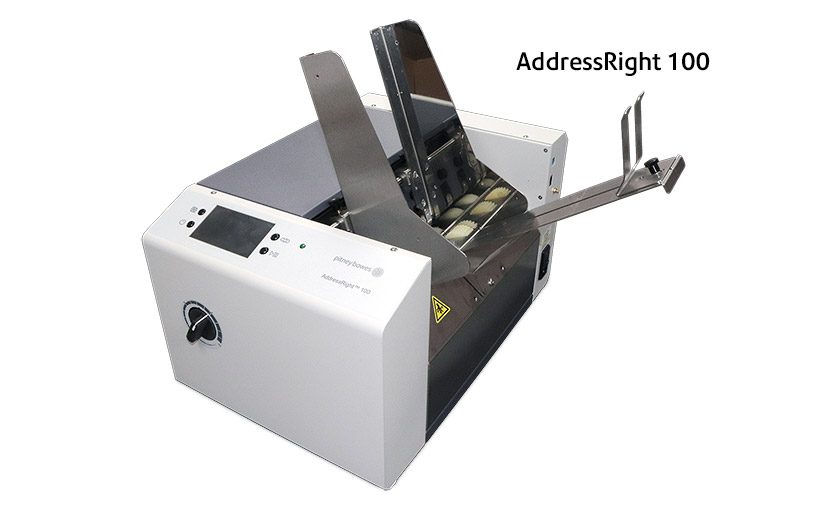 Envelope Printers
Rely on the AddressRight® envelope printers to provide with the speed and efficiency that drives your profitability. Create personalised messages for specific segments  for maximum impact and response rates. All printers come with let you apply identification barcodes with ease.
Contact us
Target the right market with the right message.

Fixed-head inkjet printing to quickly address and personalise mail at speeds up to 30,000 mail pieces per hour.

Print directly on envelopes postcards and other media.
Add personalised messages on the outside of your mail to increase open and response rates.
Update and eliminate old addresses, to avoid delays in delivery and returned mail with our optional software.
Specifications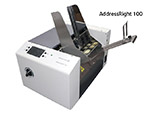 AddressRight® 100
4-head inkjet
Up to 22,000
300,000
500
6 mm
50.8 x 381 mm
57.8 x 36.8 (58.4 w/Rear Guide) x 55.3 cm
27.3 kg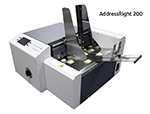 AddressRight® 200
6-head inkjet
Black and spot colour
Up to 30,000
600,000
750
127 to 381 mm
76.2 x 254 mm
9 mm
76.2 x 381 mm
58.4 x 73 x 54 cm
36.3 kg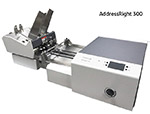 AddressRight® 300
8-head inkjet
1,000,000
12 mm
101.6 x 381 mm
64.2 x 85 x 30.8 cm
43.5 kg
Optional Extras
Enhance the performance of your AddressRight® printer.
FlexMail® Software
Easy to install, this software helps you clean and organise address data from any source and print graphically rich personalised envelopes on any printer. The ideal partner to the AddressRight® printers.
View Brochure