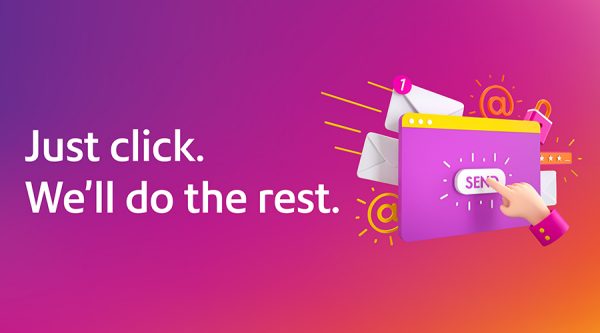 Secure outsourced business mail
Our Hybrid Mail subscription-based service model means you get reliable, unlimited capacity, on demand and your customer mailings are easy, streamlined and faster than ever.
Simply use our pre-installed print driver, dedicated file folder or web portal and let pre-agreed, validated templates take care of regulatory compliance.
So that every document you send is 100% secure and assured. Every time.
Contact Us
Why consider outsourced mail?

Transform your mail
Our platform automates business mail, monitors progress, aligns vital data & offers item-level tracking.

Be more responsive
Get the job done right, first time so your business is faster, more responsive and connected.
Improve business value
Improve customer experiences and drive revenue with communications that work harder for you.
Ensure total compliance
Quality accreditations including ISO27001 and end-to-end encryption for total peace of mind.
Our clients are the center of Pitney Bowes.
We are proud to be trusted by these leading companies...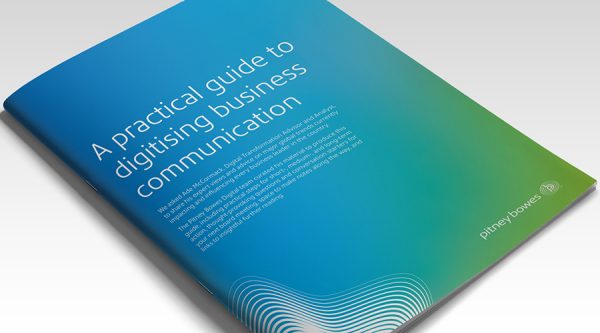 Change is coming – are you prepared?
Our guide is full of advice and practical steps to ensure your business is ready for the digital future.
Covering disruption, innovation, leadership, people, and importantly data, our guide will help ensure your business is fit for the digital future.
Download the guide
Features and benefits
Hybrid Mail and Hybrid Mail Lite are adapted to meet the needs and budgets of small, medium and large businesses.
A single monthly subscription
No set up fees***
Item level tracking in real-time
2D bar coding verification
Preferential postage rates from 30p per letter** / 2-3 day delivery
Send print and postage from 40p per letter****
GDPR compliant
Web portal submission
Document submission type: Word and PDF
Fully encrypted using Amazon web services
Choose the option that fits best with your business.
Hybrid Mail
Postage: 1st class, 2-3 day delivery, international
Over 2,000
Online
Unrestricted
Unrestricted
Post/email
C5, C4
25 sheets
Hybrid Mail Lite
Postage: 2-3 day delivery
Over 500
How to guides
5
Up to 3
Post
Not available
Yes (chargeable)
C5
7 sheets
*Across paper, printer consumables, envelopes and postage. Savings could be more or less depending upon the complexity of the mailing required.
**C5 envelopes containing up to seven sheets of paper.​ 8+ sheets will be inserted into a C4 envelope and postage charges are higher.
***Subject to a minimum 2 year term for Hybrid Mail. No minimum term for Hybrid Mail Lite.
****1 sheet, 100 gsm mono simplex inserted into a C5 envelope via 2-3 day delivery.
*****Mail volume will also be dependent upon your operating costs across staff handling, paper, printer consumables, envelopes and postage. We will help you to choose the correct solution based upon your ROI.