Looking for more information on the DM60?
If you need a quote or simply have a question we are here to help. No fuss, no bother, just answers to your questions.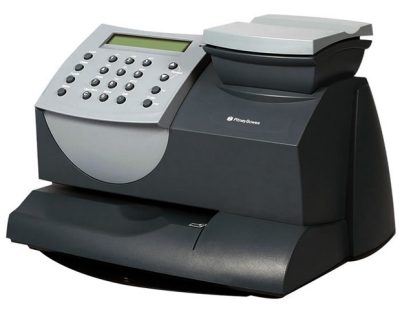 Sign up today and get*:

Free 30-day trial
Free £20 postage credit
Free unlimited envelope logo messages
Free starter pack
Free INVIEW® postage reporting
Access to the lowest postage prices with Mailmark™
No additional rate update charges
Get SendPro for free**. The easy-to-use Online application that can save and simplify when sending parcels through Royal Mail.

* Offer good for new business customers only.
** In order to be able to use SendPro you must have a valid Royal Mail franking machine licence.
*** Savings versus Royal Mail Stamps. Savings do not include equipment running costs or consumables.
*** Free solution is for one licensed users only.
**** Example is based on second class postage costs as of 4th April 2022. Assumes a daily postage of 7 letters for 249.6 days of the year. Savings do not include equipment and running cost.