Managing Shipping and Mailing Costs in 2023: 9 Insights With Mark Eisenberg
Learn strategies for mitigating 2023 cost increases with Mark Eisenberg, carrier and supply chain solutions consultant at Pitney Bowes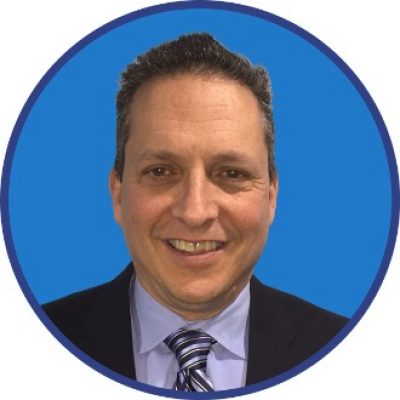 Mark Eisenberg, carrier and supply chain solutions consultant at Pitney Bowes, is an expert in making major technological advancements. He also has extensive experience working with customers and helping to find the best solutions for them. In this Q&A, we sat down with Mark to discuss the current shipping and mailing environment.
Small to midsized businesses (SMBs) with high levels of shipping activity have likely noticed an uptick in shipping and mailing costs in Q1 of 2023. Unfortunately, it wasn't an aberration. In fact, even higher prices are likely still to come. Mailroom and warehouse operations are bracing for impact, and SMBs are looking for ways to lessen the burden on their budgets.
Here are 9 quick takeaways from our conversation with Mark to shed light on what SMBs can do to better understand the market and maneuver deftly through impending rate hikes.
1. How does softening demand affect carrier pricing?
"It has a significant impact because it impacts their networks. The carriers will modify their network operations to reduce capacity where appropriate to support lower volume. Adjusting capacity due to fluctuating demand can be challenging especially with significant volume swings."
2. What supply chain changes are you seeing?
"Some retailers are adjusting or adding distribution centers to their networks to help shorten the distance for deliveries to their customers to reduce transit costs. Retailers are evaluating the ability to take some transportation operations in-house to reduce their reliance on carriers."
3. How does the current environment affect shipping strategies?
"Supply and demand challenges are at play. For so long, retailers had trouble acquiring inventory to keep up with demand. Now, they have gluts of inventory with falling demand forcing them to create pricing strategies to reduce those overstocked products while procuring more appropriate inventory. Inventory planning efforts are made well in advance of the sales season. Changing demand patterns greatly impact retailers, especially in the 4th quarter, the most lucrative season for them. If demand declines, they are likely to lower prices. If demand increases, they will add or shift to premium transportation services for the sale of products increasing their cost to serve.
4. How do current economic factors affect shipping costs?
"Inflation is still a factor, and fuel has come down a reasonable amount, but not to pre-pandemic levels — so those costs are still out there. Meanwhile, carriers are still leveraging surcharges that really impact shippers. It all adds up. Companies with significant residential volume may be looked upon as favorable by the carriers as that volume could improve delivery density for their residential business.
5. What considerations do shippers need to be aware of if there's a carrier strike?
"Carriers have learned that their networks are not infinite, and you can't just keep adding and adding more and more volume. Now, they have an idea of what their network tolerances are. I believe that, should UPS endure a strike, the stress on FedEx, USPS, and regional carriers would be pretty significant with delivery commitments adjusted or waived due to the influx of the added volume."
6. What is the significance of a multicarrier shipping strategy from a cost perspective?
"Deploying a multi-carrier shipping platform allows shippers to rate shop carriers using existing contracted rates. Comparing cost and delivery commitments could uncover varying cost savings opportunities. There comes a tipping point where a company is going to have to say, 'You know what, I need to make sure that this is the best deal I can get in this environment.' Depending on what's going on in the transportation industry — if there's volume deficits for example — some carriers may become more aggressive to reduce rates to gain that volume."
7. Do multi-carrier platforms help drive efficiency?
"Multi-carrier shipping platforms enable shippers to evaluate multiple variables, like cost and delivery commitments, at one time. The data they receive from the platform empowers them to really think about how they go about doing things, even beyond choosing a carrier. At the same time, there's a level of transparency that gets introduced into the workflow."
8. What cost-effective measures can shippers take to achieve their shipping goals?
"Don't be afraid to negotiate with carriers — especially at a time when there's volatility and unpredictability. They will be more amenable to being more flexible and open to some negotiation in general. And, of course, leverage any data you have from a shipping management platform! Understand your shipping characteristics and volume. Make sure the pricing offers you receive are reflected in your offer."
9. How do process improvements contribute to a cost-effective shipping management strategy?
"Standardization is a big one. Look for opportunities to create consistency within your mailroom or warehouse, or wherever you manage your shipping operations. Even simple process improvements add up to major, compounding savings on a day-to-day basis."
It's not a matter of if shipping rates go up; it's when. As SMBs prepare for rate hikes, it's important to understand why they're coming and what you can do about them. Mark's key takeaways above provide the context SMBs need to start thinking proactively. The rest comes down to creating a cost-saving strategy and acting on it. Pitney Bowes can help.