Streamline shipping with the right software solution
Shipping is as old as commerce, and since the beginning, businesses have been looking for a better way — and the answer is always the same: innovation.
Shipping is as old as commerce, and since the beginning, businesses have been looking for a better way — and the answer is always the same: innovation. No matter how long you've been in business, holding onto legacy systems to avoid change is contrary to the spirit of industry. Manual processes are well past their expiration date, and when business processes lose efficiency, they become business bottlenecks.
Those were the days
Manual shipping management is a drain on time and resources, and they leave a lot of room for human error. With manual data entry, for instance, one extra letter or missing number is a simple typo with potentially expensive consequences. Shipping address errors can cost more than $18 per mistake, depending on the carrier. These mistake management costs can add up quickly — and subtract from your bottom line.
Shipping costs vary based on shipment size, weight, destination, and shipping partner. Working exclusively with one carrier leaves money on the table and limits flexibility, but manually comparing shipping options is an ineffective use of time, and in commerce, time has always been money.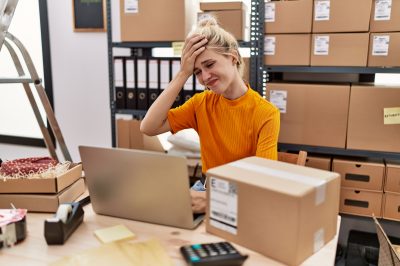 Order from chaos
To manage excessive costs arising from manual shipping challenges, modernize and streamline your shipping management system with a customized, cloud-based software solution. An effective shipping platform resolves multiple manual processing issues, and automated, streamlined systems can standardize and verify address data to eliminate expensive shipping errors.
Another benefit of streamlining is the inherent efficiency and flexibility of cloud technology. Software as a service (SaaS) platforms help your company keep up with the ever-changing carrier rates and quickly identify the best shipping and fulfillment options for each individual shipment. With a secure, accessible SaaS solution, your employees can quickly select shipping specifics, including package type, pickup date, shipping address, and delivery date, for instant access to discounted carrier rates and select the best shipping option every time— whether that means the cheapest rate or the fastest delivery.
Once the address is verified, an efficient platform will secure the preferred shipping option, print a shipping label, and track your shipment all the way to delivery.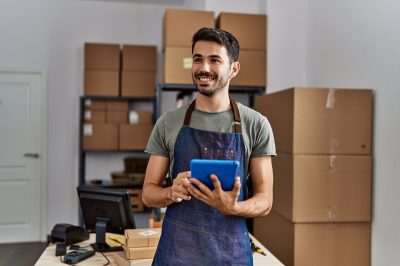 Shipping solutions for every need
When data exists in incompatible systems, common results include inaccuracy, redundancy, and persistent inefficiency. But with a centralized, cloud-based platform — designed to integrate data across departments — your shipping operations are more informed, effective, and efficient, with fewer costly errors, and increased customer satisfaction.
The key to effective shipping and cost management is secure, accessible, real-time data. Whether your employees are charged with processing returns or tracking the latest shipping trends, accurate, up-to-date knowledge is informed decision-making power.
Learn more about effective and efficient shipping management software solutions at pitneybowes.com.