Pitney Bowes Bank
Business Savings Account
Maintain your liquidity and maximize your high balance returns.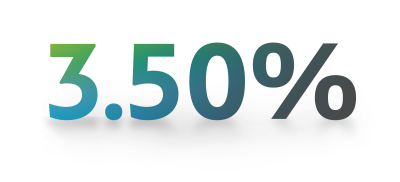 Rate
Market leading rates
Relationship
Dedicated Account Manager
Secure
Backed by Pitney Bowes Bank
Pitney Bowes Bank
Leverage the trust and security of The Pitney Bowes Bank, Inc., Member FDIC.  The Pitney Bowes Bank is an FDIC insured Utah Industrial Bank operating for over 23 years.  The Bank is located in Salt Lake City, Utah and has a nationwide lending and deposit footprint.  The Pitney Bowes Bank has over $600 million in deposits and offers commercial lending products and equipment finance.  

The Pitney Bowes Bank is a subsidiary of Pitney Bowes Inc. (NYSE: PBI), a global shipping and mailing company that provides technology, logistics and financial services to more than 90 percent of the Fortune 500.

*Terms and conditions apply. Your Business Savings Account must be opened and funds deposited on or prior to 3/31/2023. Introductory interest rates will apply for 90 days from the date of your initial deposit. After 90 days, rates will change to our standard interest rate, which is currently 3.00%. Standard rate is subject to change. FDIC standard deposit insurance coverage amount is $250,000 per depositor (taxpayer identification number), per insured bank, for each account ownership category.
Rates do not apply to transfers from Reserve accounts, nor to prior balances and/or existing Reserve Accounts