Multiple capital sources delivers value
Case Study: Crane Rental Service, Inc.
Crane Rental Service, Inc.
Crane Rental serves businesses, ports, and other organizations across So. California. In addition to crane rentals ranging from 25-ton truck-based cranes to 450-ton all-terrain cranes, the business offers rigging and trucking services. Founded in 1965, the company has been woman-owned since 2013.

Challenge
When regulatory changes required replacement of several cranes in their fleet, Cathy Greinke, President of Crane Rental, began looking at financing options. Crane Rental was satisfied with its financial services providers, but Greinke saw value in further diversifying. "Many years ago, we owed a significant amount to a single bank," she says. "At a time when business was down, the bank called all the notes. We found another bank that was willing to finance us, but we learned not to put all our eggs in one basket."
Solution
Before replacing the aging cranes, Greinke wanted to first refinance a loan on a crane they would retain for their fleet. Pitney Bowes Bank built an agreement to meet Greinke's goals for the refinance with advantageous terms almost a full percentage point lower than their previous rate, and partnered with Greinke to finance the purchase of the new cranes.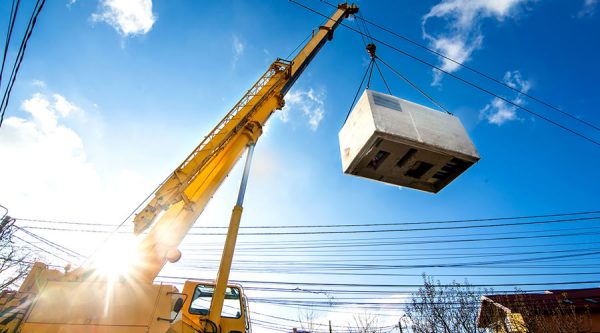 Results
Freed up operating cash
Shortened the previous loan term
Financing package provided at competitive terms to meet Crane Rental Services long-term goals
Be the first to get expert insights, directly to your inbox
Sign up for our emails.
Banking products and services are provided by The Pitney Bowes Bank, Inc., Member FDIC. Pitney Bowes, Pitney Bowes Bank, and the Corporate logo are trademarks of Pitney Bowes Inc. or a subsidiary. All other trademarks are the property of their respective owners. ©2023 Pitney Bowes Inc. All rights reserved.