Five things that will delay your package, guaranteed
A lot of things can cause a delay whenever you're sending documents or packages. Learn to avoid these common mistakes.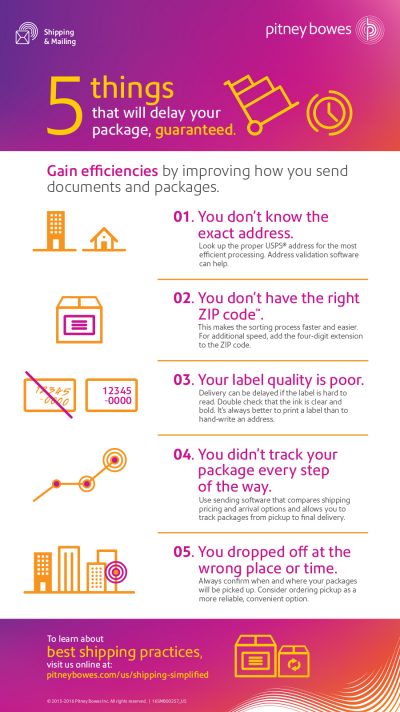 Learn how SendPro integrated shipping solution can help you streamline every phase of your shipping process – labeling to package weighing, online item tracking and real-time order updates.