Rethink the campus mail center
The new realities of campus life are placing unprecedented pressures on your mail center, while parcel volumes continue to increase. It's your job to overcome these challenges and inspire the confidence of students, faculty and staff.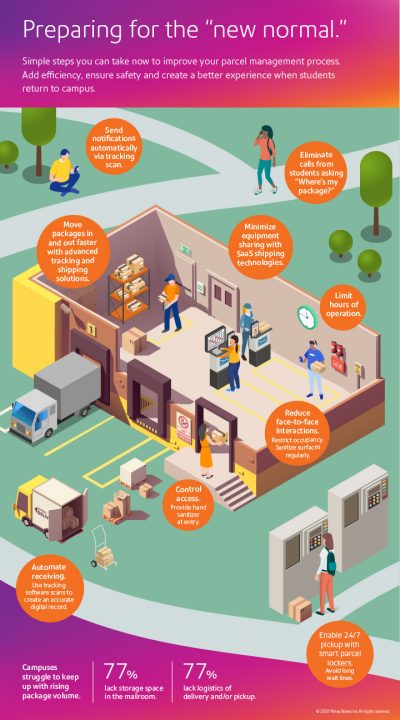 Colleges and universities need efficient, contactless solutions to manage parcel delivery now. Learn more about the smart options Pitney Bowes offers for you campus.