SendSuite® Tracking Online
Simplify your inbound package management.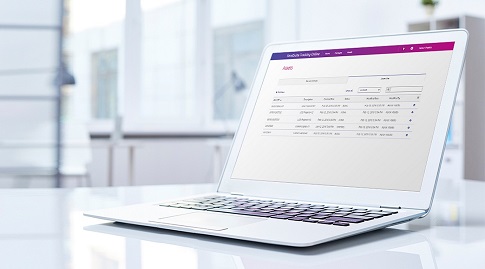 Plans designed to best meet your needs.
Enhanced Receive and Deliver
Everything you need to streamline receiving and tracking operations for your business.
Receive and Deliver
Seamlessly receive, deliver and manage packages and parcels that enter your facility daily.
Receive
A simple reliable solution to receive inbound packages and run reports.
Simplify the tracking decisions you make and reduce the steps you take.

Experience the convenience of our cloud-based solution
Eliminate IT costs and delays. Automatically receive new features as soon as they are released.

No training required
Easy for anyone to use. Within 10 minutes of receiving your welcome email, you will be proficient and productive.

One 2D scan tracks your package across its entire journey
Scan each package one time and automatically enter all relevant information into the system, including: Carrier, tracking number, sender and recipient.

Receive email notifications
Reduce "where's my package?" calls to your mailroom staff. You can send email notifications to internal recipients once a package has been scanned.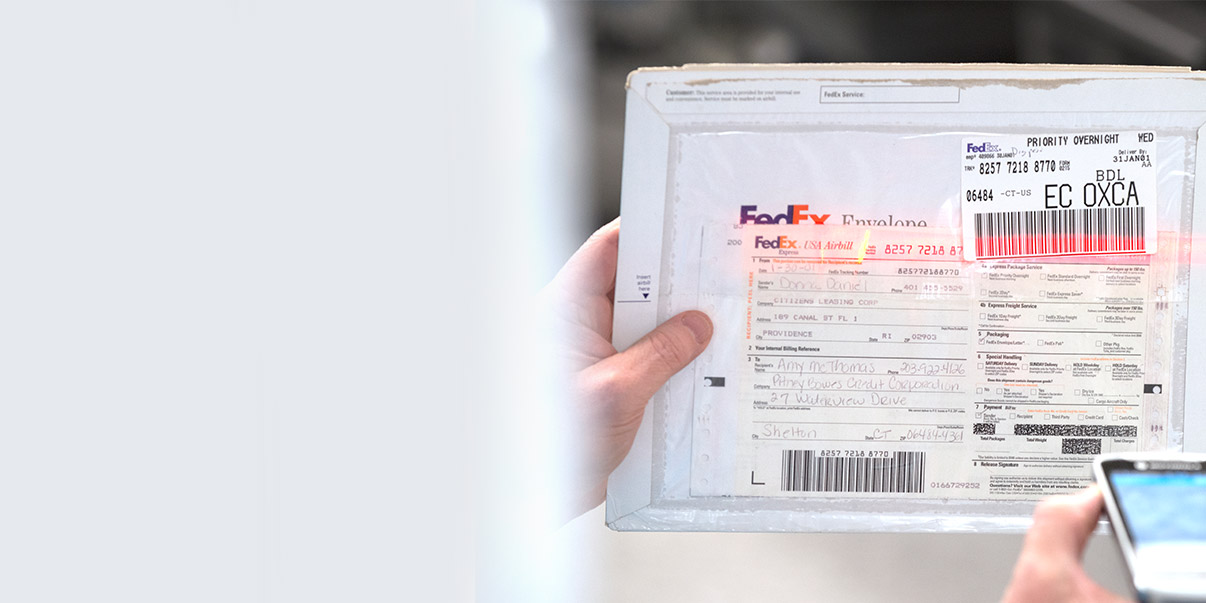 Eliminate manual logging to track packages.
Each time a carrier drops off packages, you can save up to 30 minutes by removing the need to manually record the receipt of those packages. Most of our customers are visited by carriers two to three times a day. On average, they enjoy a total daily time saving of 50 – 75 minutes.
See how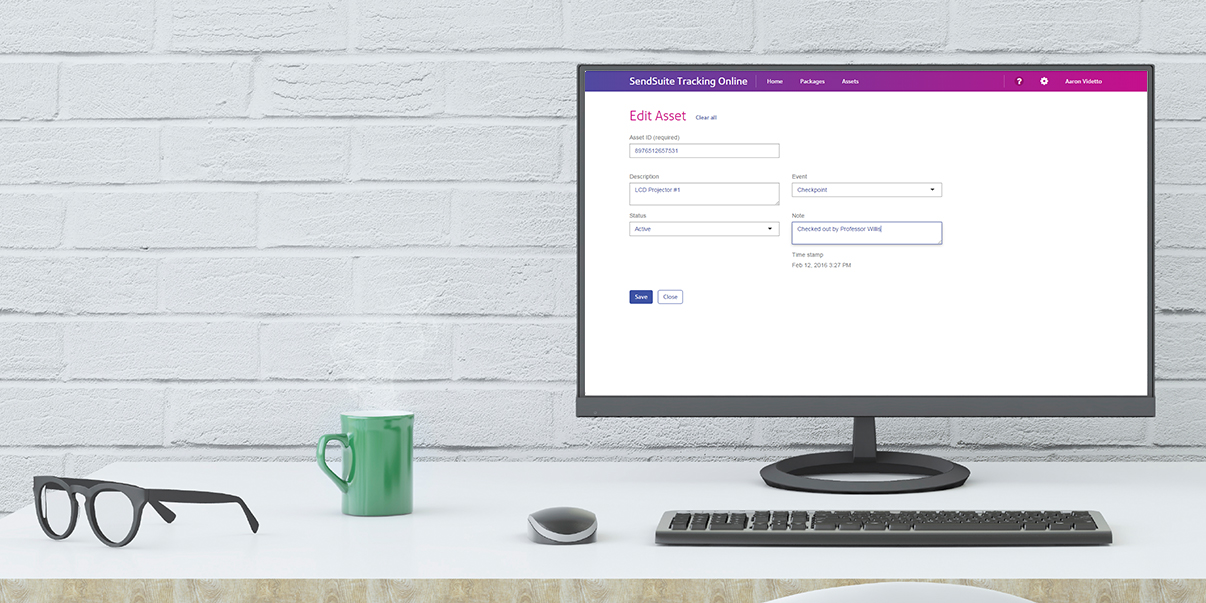 Ideal for any college or university.
Get packages out of your mail center more efficiently and into the hands of your students.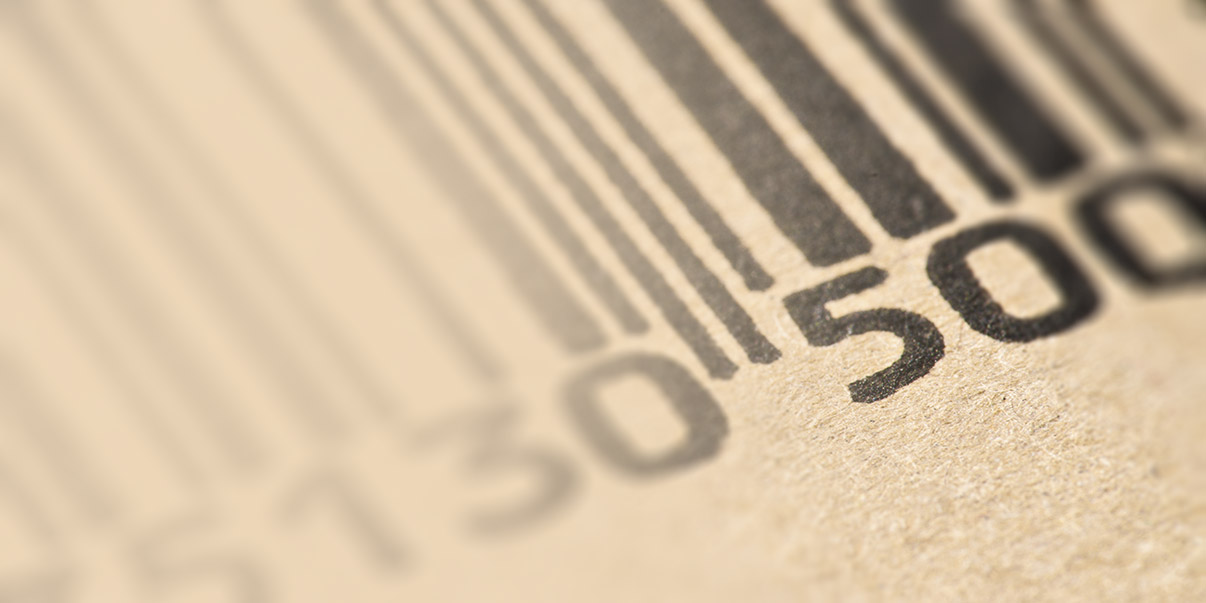 Security architecture
The SendSuite Tracking Online security architecture includes both design and maintenance of a secure platform. It has been created to protect the privacy of direct customers and all data.
Read more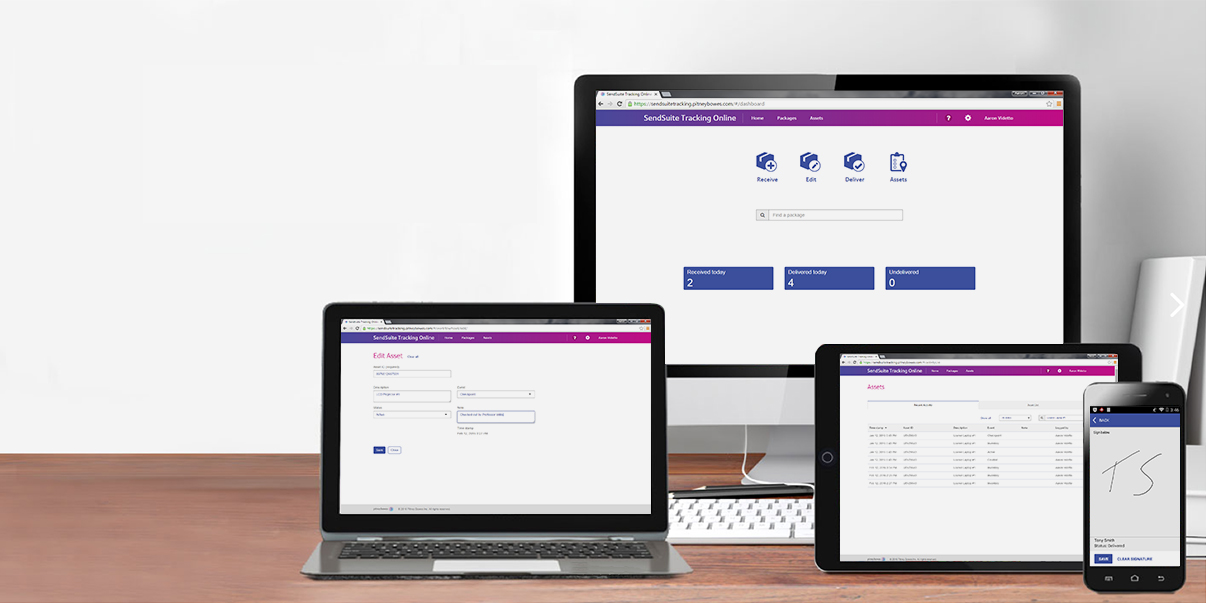 Use any device.
SendSuite Tracking Online supports multiple platforms on a wide variety of devices.
SendSuite Tracking Online can support multiple industries