Pitney Bowes Inc Invoice Explained
An explanation of Pitney Bowes Inc invoices for rental, service and consumable charges.
Invoices for Rental, Supplies and Service will bill to a Pintey Bowes Inc account. 

Select the image to view an explanation of the Pitney Bowes Inc invoice structure.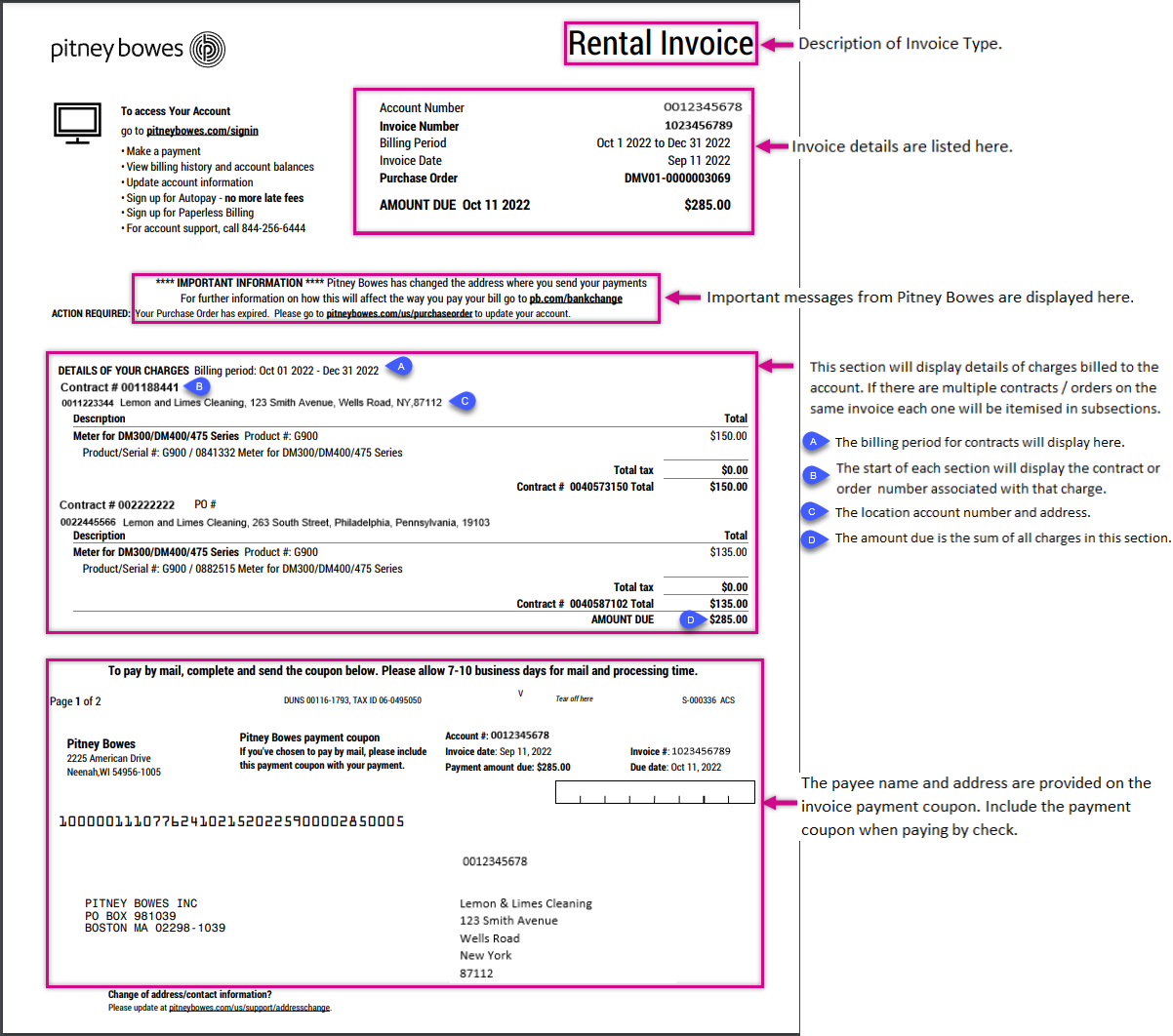 For information on additional fees that may apply see Pitney Bowes Inc Fees Explained.
Pitney Bowes Inc Invoice and Payment Terms
30 days to pay your invoice, for more information see Payment Options & Details.
Charges for your rental or service level agreement are billed according to the terms of your contract.
Supply orders and Service requests not covered under your service level agreement will bill once the order is placed. 
UPDATED: May 30, 2023