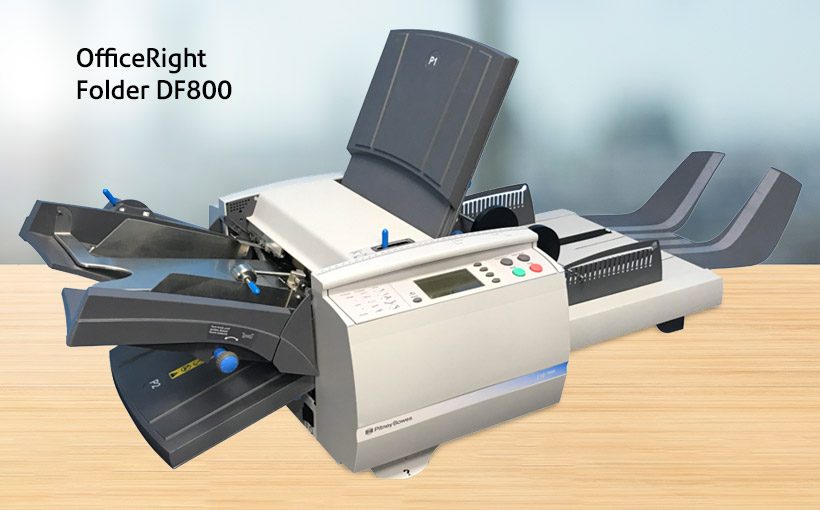 Folders
Manually folding paper can be a tedious and time consuming task, leaving you with bottlenecks at inconvenient times. OfficeRight® Folders DF800 (A4) and DF900 (A3) save your business time and money and provide you with the flexibility to present your documents in the way that you want to your customers and prospects.

Contact us
Automate manual tasks with OfficeRight® Folders.

Speeds up to 20,000 pieces per hour.

Save up to 20 pre-defined jobs. Recall at a touch of a button.

Handle a wide range of paper weights and sizes. Seven fold options available.

Optional high capacity output conveyor available.
Resources for the df800-df900