Real world manufacturing expertise

Built on Pitney Bowes leading clients through change for over 100 years
Client success story: Choice Canning
When you're ready to expand your business, you need a financial partner that has the capacity and agility to support your goals. See how Pitney Bowes Bank helped this manufacturer achieve growth, streamline shipping, and save over $330,000 a year.
Read the study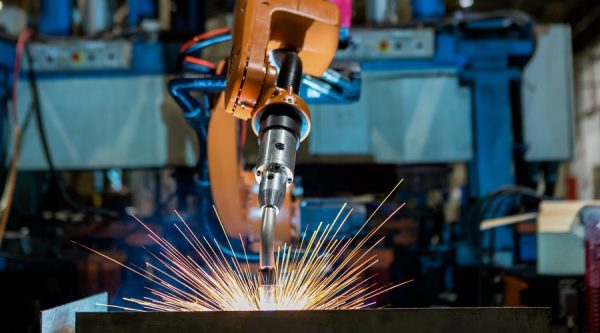 Strategies for future-proofing your manufacturing business
Today's small to mid-sized manufacturers are at a tipping point,faced with low orders, high inventories, and labor shortages. Learn about the strategic moves you should make to future-proof your business from Christopher Johnson, President of Global Financial Services at Pitney Bowes. He specializes in enabling long-term client success via customized financing and capital solutions.
Read the article
Client success story: Giuliante Machine Tool
The right tools, systems, and materials are essential to ensuring quality, efficiency, and customer satisfaction. The same is true for a financial partner. The right financial partner that understands your goals and your business can help best meet your needs. See how we helped Giuliante Machine Tool preserve liquidity and improve cash flow while accelerating their production.
Read the study
Customized solutions tailored to your manufacturing challenges

Industry expertise
We're focused on the needs of small-to-mid-sized manufacturers and offer solutions designed for your long-term success.

Diversified funding
We complement your primary bank to expand your financial options with flexible funding solutions.

Personalized partnership
We'll analyze your existing financial picture and create opportunities that maximize your cash flow.
Be the first to get expert insights, directly to your inbox
Sign up for our emails.
Let's talk about your success
Contact us today for a complimentary consultation with one of our Small Business Experts
Banking products and services are provided by The Pitney Bowes Bank, Inc., Member FDIC. Pitney Bowes, Pitney Bowes Bank, and the Corporate logo are trademarks of Pitney Bowes Inc. or a subsidiary. All other trademarks are the property of their respective owners.