"We do the right thing the right way"
Our core value statement is the north star we use in our interactions with our clients, business partners, employees and communities.
Environmental Sustainability
At Pitney Bowes, we're working towards creating a sustainable future by taking a hard look at how we impact the environment today. We consider the actual and potential effects of our operations on the environment, with a particular focus on climate-related risks and sustainability. We're mindful of these factors as we develop, modify and deliver our products and services. To provide a discipline and consistency to these practices across our organization, we're guided by a cross-functional environmental sustainability committee. This committee focuses on sharing industry best practices, enabling the exchange of new ideas, insights and information throughout the company. In addition, the committee continuously reviews our company strategy, products and operations through the lens of environmental sustainability.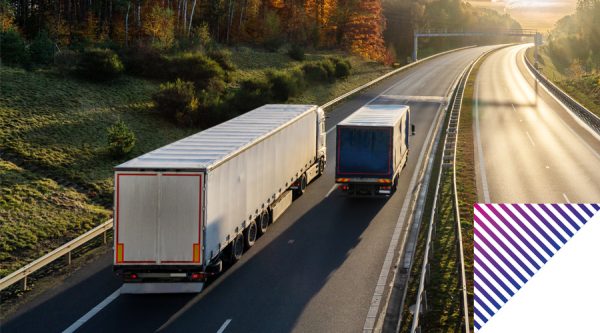 Driving Green
We're on a roll for driving green. We've installed telematics to provide accurate, real-time operational and sustainability data. Plus, our over-the-road sleeper trucks have auxiliary power units to minimize unnecessary fuel consumption due to idling.