Parcels and Packages
Simplify and enhance deliveries and returns across your organization with parcel and package management solutions from Pitney Bowes.
Package management for modern commerce
Shipping volumes are increasing exponentially and organizations of all types and sizes are struggling to keep up. From retailers scrambling to meet customer expectations for fast and easy returns to enterprise mail centers overwhelmed with incoming parcels—everyone is looking for a better package management solution. Pitney Bowes offers a range of solutions that can help your organization streamline the way it manages packages and assets and deliver unforgettable customer experiences.
Enhance the delivery experience
Pitney Bowes' smart lockers and package management solutions take the delivery experience to the next level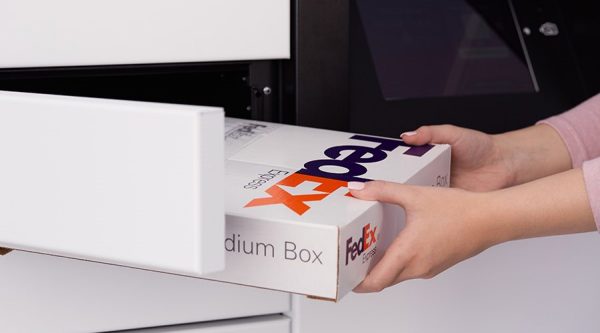 Simplify inbound receiving, tracking and delivery processes
Establish complete chain of custody from initial receipt to final destination
Eliminate manual processes, reduce lost or misplaced items and increase productivity
Provide 24/7 contactless, secure delivery and pickup options 
Evolve with your business needs and requirements